In pictures: Coronavirus (COVID-19) outbreak around the UK

Photos
|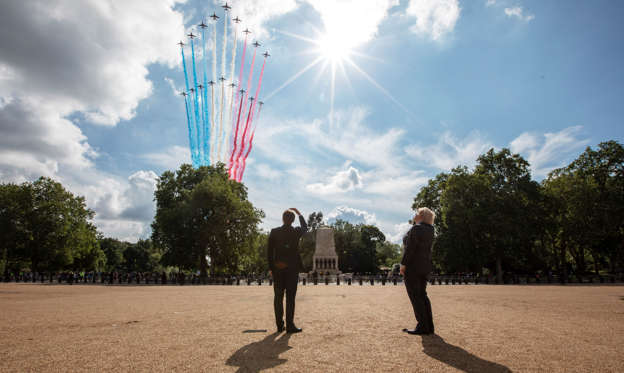 With the spread of the novel coronavirus (COVID-19) causing significant global disruption in 2020, the U.K. responded by announcing strict country-wide measures aimed at slowing the spread of the virus. After ordering pubs, bars, restaurants, theatres, gyms and leisure centres across the country to close indefinitely, Prime Minister Boris Johnson addressed the public on March 23; outlining strict exercise and shopping limits, ordering all shops other than food stores and pharmacies to close, and implementing a ban on public gatherings of two or more people. First Secretary of State Dominic Raab, while deputising for Prime Minister Boris Johnson as he recovered from the disease, then announced on April 16 that the U.K. lockdown would continue for at least another three weeks.
On May 10, the government released preliminary guidelines on how the country is to exit the lockdown, while setting out plans for a tentative easing on social restrictions in the coming months - including the reopening of non-essential shops and retail services on June 15. With many businesses continuing to feel the effects of the pandemic, the state is also delivering an unprecedented economic relief package estimated to cost over £400 billion.
As the U.K. lockdown begins to lift and the country gradually reopens while following social distancing guidelines, we look at the situation around the country in pictures.
(Pictured) Prime Minister Boris Johnson and French President Emmanuel Macron watch the Red Arrows and La Patrouille de France fly over Horseguards Parade, while following social distancing guidelines, to commemorate the 80th anniversary of the June 18 appeal speech by Charles De Gaulle, which was broadcast by the BBC in London and to the French Resistance forces in Nazi-occupied France, urging people not to give up the fight against Hitler's forces, in London, England on June 18. The French president is the first foreign dignitary to visit the U.K. since the coronavirus (COVID-19) lockdown began.
© Jack Hill/WPA Pool/Getty Images