Weird and unusual animals around the world

Photos
|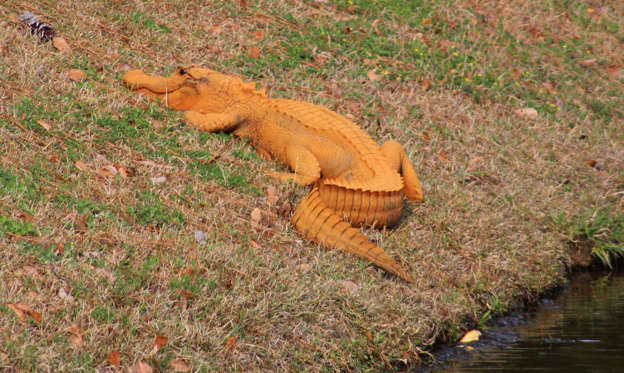 In February 2017, an orange-colored alligator (pictured) was found near a pond in Hanahan, South Carolina, U.S. Later that same month, a second one was spotted in Calabash, North Carolina, U.S. Two sightings do not a species make, particularly since the South Carolina Department of Natural Resources believes the alligators' unusual coloring is more likely a result of rust in the water than evolution.
That said, there might already be orange colored-crocodiles in the world. Scientists researching the Abanda cave system in Gabon, Africa, believe a section of the African dwarf crocodile population has evolved to live inside the caves – they feed on bats and are turning orange!
Our planet is home to an awe-inspiring variety of plant and animal life. Check out some of weirdest-looking creatures in the world.
© Stephen Tatum via AP