Prince Charles is hit by a major counterfeit art scandal as he sends back £105m Monet, Picasso and Dali paintings lent by bankrupt businessman James Stunt after an American forger claimed HE painted them

Daily Mail
02/11/2019
Prince Charles has become embroiled in a major art scandal following allegations that a painting at one of his favourite stately homes is an audacious fake – and not the £50 million Monet it was claimed to be.
An American forger says he, not the 19th Century French impressionist, painted the image of water lilies that hung at Dumfries House, the headquarters of The Prince's Foundation. It has now been removed from public view.
This newspaper has also seen evidence that two other artworks there – purporting to be a £42 million Picasso and a £12 million Dali – are also counterfeit. 
File video: Prince Charles Enjoys Praise from Fans Over New Documentary (Buzz60)
They are among 17 paintings on loan to the house from bankrupt businessman James Stunt, the former husband of Formula 1 heiress Petra Ecclestone.
A Prince's Foundation spokesman last night confirmed: 'Dumfries House accepts artwork on loan from time to time from individuals and organisations.
'It is extremely regrettable that the authenticity of these particular paintings, which are no longer on display, now appears to be in doubt.'
Yesterday American artist Tony Tetro, who was once sentenced to six months in prison for art forgery, told The Mail on Sunday he had painted the pictures and sold them to Mr Stunt.
Mr Tetro today makes a legal living replicating masterpieces for private use by clients in their homes and offices, and said Mr Stunt acquired 11 such pieces. 
He said: 'You can impress your friends with my pictures, decorate your home with them, but they would never pass expert scrutiny.'
Gallery: Prince Charles through the years (Photo Services)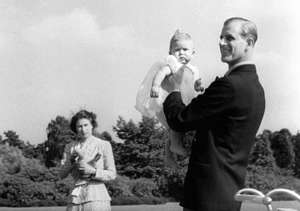 Of the pictures on loan to The Prince's Foundation, he said: 'I don't want any part of this. It has got to be stopped now rather than later. I'm told these pictures went to Dumfries House. There is no question about it: James knew they were mine.'
When approached by this newspaper, Dumfries House said there had already been concerns about the disputed 'Monet', and that it had been removed from public view. All 17 pictures loaned by Mr Stunt have now been taken down and returned to him.
However, this version of events is disputed by the former bullion dealer, who insisted: 'None of my stuff is fake.'
This newspaper has seen loan agreements between Mr Stunt and Dumfries House for the three 'fake' paintings complete with purported insurance valuations for a total of £104 million.
The documents also include a claim that the prestigious Wildenstein Institute in Paris had authenticated the pieces. The institute is a globally acknowledged art authority unrivalled in its expertise on Monet. No one there could not be reached for comment yesterday. 
The 'Monet' is entitled Lily Pads 1882; the 'Picasso' depicts two stylised figures on a beach and is called Liberated Bathers; while the 'Dali' is a crucifixion scene entitled Dying Christ. 
All 17 of Stunt's pictures were on a ten-year, free lease to Dumfries House, with the loan agreements signed by Michael Fawcett, Charles's former valet who is now the £95,000-a-year chief executive of the Prince's Foundation. A spokesman for the foundation said all decisions about artwork are made by the charity, not Prince Charles personally.
 Mr Fawcett has enjoyed an extraordinary rise to influence, despite having been forced to resign from royal service twice.
The first time was in 1998 amid allegations of bullying, the second was in 2003 when he was found to have been selling off official gifts on Charles's orders. He was accused of pocketing a percentage of the proceeds but cleared by an internal inquiry of any financial misconduct. 
Before being put in charge of Charles's entire charity empire following a reorganisation last year, Mr Fawcett – who once reputedly squeezed toothpaste on to the Prince's toothbrush after he broke his arm playing polo – was chief executive of Dumfries House Trust for five years.
The Palladian mansion in Ayrshire was saved for the nation by Prince Charles in 2007. He headed a consortium which bought it for £45 million, of which £20 million was a loan borrowed against his charitable foundation.
The house had a sparse art collection so has borrowed works from established collections including the Scottish National Gallery and the Bute family, the Scottish aristocrats who owned the 2,000-acre estate before its acquisition by the Prince's consortium. The long-term loan of artworks is standard practice at many historic houses.
Gallery: The world's most expensive paintings ever sold (Photo Services)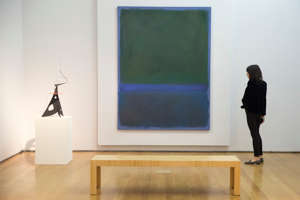 Mr Stunt is a well-known art collector and has previously boasted of having sent works by Monet, Van Dyck, Dali, Picasso, Velazquez, Constable and Chagall to Dumfries House and a number of other leading institutions.
It is understood the three 'fakes' were all accepted in good faith and that The Prince's Foundation was not responsible for verifying the authenticity of the paintings.
Mr Stunt was made bankrupt with debts of up to £14 million in June this year, with the judge calling his behaviour towards his long list of creditors 'appalling'. He has long been known for his colourful and extravagant lifestyle. In 2011, he and Petra bought a 123-room mansion in Los Angeles – said to be the city's largest private home – for £67.5 million and at one time he had a fleet of 200 supercars and a wine cellar worth £400,000.
Mr Stunt married Ms Ecclestone in 2011, after meeting on a blind date five years earlier, and they have three children. However, their marriage foundered and they settled a £5.5 billion divorce in October 2017. Mr Stunt said of the pictures he loaned to Dumfries House: 'None of these pictures have come back, they are all there. No Monet has come back to me because it is not real.
'None of my stuff is fake. When it comes to art, when it is in Wildenstein, it cannot be fake.'
MSN UK is committed to Empowering the Planet and taking urgent action to protect our environment. We're supporting Friends of the Earth to help solve the climate crisis, please give generously here or find out more about our campaign here.