Prince Harry and Anthony Joshua join forces to show how sport can save lives

Evening Standard
26/07/2019
The Duke of Sussex said he has seen lives "not just changed but saved" by sport, as he and boxer Anthony Joshua hailed its power to transform people.
Prince Harry, 34, and the Watford-born former heavyweight champion of the world have released a video of their frank conversation about the power of sports ahead of a campaign.
Made By Sport is a four-year project created to highlight the importance of activity and community for vulnerable young people. It hopes to raise £40 million to give to gyms, community centres and other sports programmes in dire need of additional funding.
Big hugs for @anthonyfjoshua from Prince Harry pic.twitter.com/6yhD5ftNo1

— Rebecca English (@RE_DailyMail) June 12, 2019
In the video, Harry tells 29-year-old Joshua: "In so many communities now, sport is being used as a hook. You get them in and before you know it, after a week or maybe a month, their whole character is changed for the better … I don't think you can put a price to that."
© Provided by Independent Digital News & Media Limited Prince Harry and Anthony Joshua speak of power of sport to transform lives as they release video for campaign to get more people into grassroots sport London Olympic gold medallist Joshua, who was awarded an OBE last year for services to sport, described how important boxing had been to him, saying: "With boxing, that was where I found my gang … I feel like my success is attached to the discipline, regiment, lifestyle and education I've got through the sport. The gang of people I met through boxing had the same mindset as me. That's what I love to do."
The pair are joined by London community coach Tanayah Sam, who works for cricket charity Time To Shine.
Mr Sam describes how sport saved him from a potential life of petty crime and gangs, adding: "Sport is the one thing you can always engage in with young people and that's a form of communication."
Two young people who have benefited from joining a team, Reahana Gordon and Dantaye Weir Williams, speak about their love of sport.
Related: Prince Harry through the years (Photos)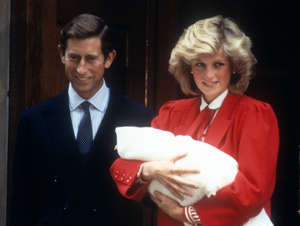 Made By Sport, which is also being supported by double Olympic champion boxer Nicola Adams, will be working with the Sport For Development Coalition.
The group is made up of more than 60 charitable organisations across the UK, with a reach into thousands of schools and the wider community.
It comes as research by the project found people from poorer backgrounds are approximately 50 per cent less likely to play sport regularly.
Related: Britain's greatest sports personalities of all time (Grid)
Justin King, Made By Sport chairman, said: "Sport has the power to change lives. It can teach us skills that last a lifetime and, in a world where local sports is under increasing pressure, where it's easier to play on your phone than in a park and where joining gangs can be more glamorous than joining teams, we believe it can play a pivotal role in how young people develop."