NASA's Parker Solar Probe breaks record, becomes closest spacecraft to the Sun

FOX News
30/10/2018
(Video by Geobeats)
NASA's Parker Solar Probe has clinched the record for closest approach to the Sun by a human-made object, the space agency confirmed Monday.
Scientists calculated that the spacecraft passed the current record of 26.55 million miles from the Sun's surface at about 1:04 p.m. EDT Monday. The previous record was set in April 1976 by the Helios 2 spacecraft.
"It's been just 78 days since Parker Solar Probe launched, and we've now come closer to our star than any other spacecraft in history," said Parker Solar Probe Project Manager Andy Driesman of the Johns Hopkins Applied Physics Laboratory, in a statement.
Download the all-new Microsoft News app to receive up-to-the minute news from the world's best sources – available now on iOS and Android
Late on Monday, the probe is also expected to break the record for fastest spacecraft traveling relative to the Sun. At about 10:54 p.m. EDT, Parker is expected to surpass the record for heliocentric speed, which is 153,454 mph, set by Helios 2 in April 1976.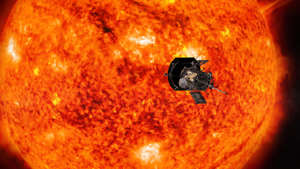 © (NASA/Johns Hopkins APL/Steve Gribben via AP) This illustration from NASA shows Parker Solar Probe spacecraft approaching the sun. NASA is accepting online submissions until April 27, 2018, for sending your name on the spacecraft all the way to the sun. Parker blasted off on its odyssey atop a United Launch Alliance Atlas V rocket in the early hours of Aug. 12, 2018.
The $1.5 billion mission will take humanity closer to the Sun than ever before. Parker will be the first spacecraft to fly through the Sun's corona, the outermost part of the star's atmosphere. It is expected to arrive at the Sun in November.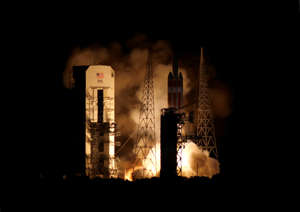 © Thomson Reuters NASA's Parker Solar Probe launches from NASA's Kennedy Space Center in Cape Canaveral, Florida, U.S., August 12, 2018. REUTERS/Mike Brown To withstand the heat of nearly 2,500 degrees Fahrenheit, the probe is protected by a special 4.5-inch-thick carbon-composite shield.
Parker will face "brutal" heat and radiation during the epic journey that will take it to within 3.83 million miles of the Sun's surface, according to the space agency. This is seven times closer than the previous closest spacecraft, Helios 2, which came within 27 million miles of the Sun in 1976.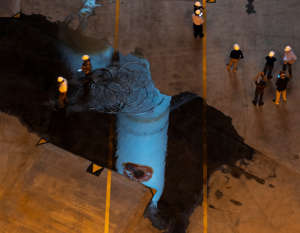 © Thomson Reuters The United Launch Alliance Delta IV Heavy rocket with NASA's Parker Solar Probe onboard is reflected in water at Cape Canaveral, Florida, U.S. August 11, 2018. Picture taken August 11, 2018. NASA/Bill Ingalls/Handout via REUTERS. ATTENTION EDITORS - THIS IMAGE WAS PROVIDED BY A THIRD PARTY Harnessing Venus' gravity, Parker will complete seven flybys over seven years to gradually bring its orbit closer and closer to the Sun. On its closest approach in 2024, the probe will be traveling at approximately 430,000 mph, setting a new speed record for a manmade object.
Gallery: Best space photos of 2018 (Photos services)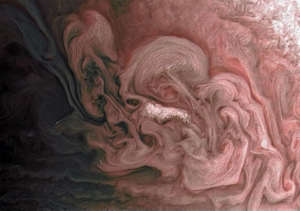 The probe will begin its first solar encounter on Oct. 31. It will reach its first perihelion, or point closest to the Sun, at about 10:28 p.m. EST on Nov. 5, according to NASA.
The Associated Press contributed to this article.
Follow James Rogers on Twitter @jamesjrogers