UK's techiest hotel? Step forward Eccleston Square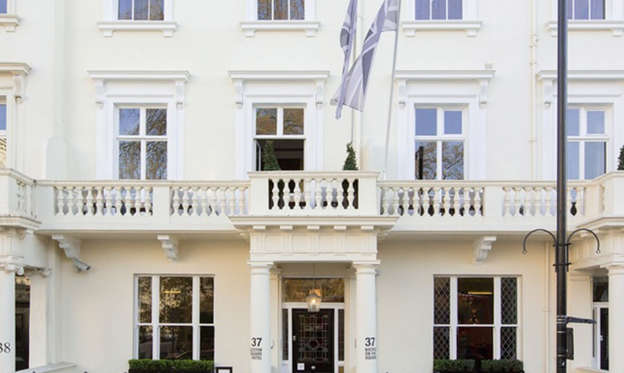 UK's techiest hotel? Step forward Eccleston Square
From the outside, Eccleston Square Hotel could be any number of London SW1's swanky townhouses, but inside the boutique five-star hotel offers a rich tapestry of techy treats.
Click through the gallery to take a look around.
There's very little that Eccleston Square doesn't offer in terms of tech. Big TV? Check; iPad controlled room-service? Check; iPod docking directly to the in-room surround sound? Check; king-sized, remote-adjustable massage bed? Check!
It really does have everything, and while the 46-inch 3D, LED TV might take the plaudits, it's the little things that make these rooms particularly special. Little things such as a TV screen embedded into the bathroom mirror, underfloor heating, and the ability to control just about everything in the room from the comfort of a state-of-the-art Hästens bed.
Now, about those bed: not only are they incredibly comfortable (we'd expect so too, they retail at around £12,000 each), they are also electronically adjustable, and offer an amazing massage at the touch of a button. James Bond himself would be hard pressed to find better bed time gadgetry.
Of course, the huge Panasonic screen is not to be sniffed at. The 3D capability can be put to the test with a selection of 3D Blu-Rays. A stunning surround sound system and perfectly dimmed lights add to the experience.
The technological wizardry doesn't stop at the bedrooms, guests can make the most of a ridiculous 103 inch Panasonic TV in the hotel's media lounge, which can be hired for private screenings. There are even TV screens in the lift!
The hotel can't be accused of being a one trick pony either, fabulous service, an incredible breakfast and cracking cocktails help to make Eccleston Square Hotel the full package.
Eccleston Square Hotel won the Best Gadgets award at LateRooms' Best Kept Secret Awards.
© Eccleston Square Hotel