A C Grayling calls for general strike against Brexit and says bypassing Parliament vote is a 'kind of coup

The Independent
15/01/2017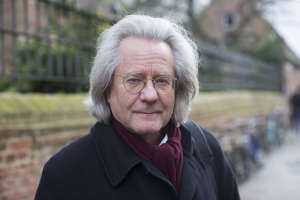 © Rex Features Philosopher dubbed the 'Brains of Remain' says general strike would be 'perfectly legitimate' if Government fails to consult Parliament on triggering Article 50 Acting on the Brexit vote without consulting Parliament is not legitimate as only 37 per cent of the population voted to leave the EU – and the Government is "enacting a kind of coup" by trying to do so, A C Grayling has argued.
In an exclusive interview with The Independent, the philosopher dubbed the 'brains of remain' said a general strike should be called if the Government attempted to trigger Article 50 without a parliamentary vote or a second referendum.
"The effort to talk about hard Brexit, soft Brexit and what's going to happen after Brexit is an attempt to normalise acceptance of leaving the EU," he said. "We're nowhere near, and shouldn't be anywhere near such a decision."

"We haven't seen Parliament play any role at all yet in discussing or making any decision with what happened in connection with the referendum."
Theresa May is expected to reveal more details on the Government's strategy to leave the EU next week, potentially just days before a crucial Supreme Court ruling on whether Parliament must give its consent to leaving the EU. Downing Street has decided to get ahead of a likely defeat in the Supreme Court, which is expected to confirm that the House of Commons and House of Lords must approve the triggering of the Article 50 exit clause.
Speaking ahead of a talk in Bristol on Monday, in which he will urge Remain voters to "fight for Europe", Professor Grayling accused the Government of trying to sideline Parliament as it knows the majority of MPs and peers are in favour of staying in the European Union.


"If Parliament is sovereign, then for a major constitutional decision that has a huge impact on the country, the role of Parliament has to be centre stage," he said. "The Government is trying to hustle us past the point of no return before Parliament can have a decision."
"There is no advanced or major country in the world where an enormously consequential constitutional change could be allowed to happen on a mere 37 per cent of the electorate," he added, citing the fact that the 51.9 per cent of people who voted to leave did not represent over half of those eligible to vote.
"There is something politically and constitutionally illegitimate about what's happening. If that argument about legitimacy held water, then it would raise questions about what the country should do about the fact that its own Government seems to be in effect enacting a kind of coup by behaving unconstitutionally."
The philosopher urged people to persistently lobby their MP to push for a second referendum or parliamentary vote – but said if that was refused, more drastic measures should be taken.
"The Government published their response to yet another petition saying there is going to be absolutely no second referendum, no vote in parliament. In that event, I think it would a perfectly legitimate thing to do to call for a general strike."
The Government is believed to have already drawn up at least two versions of a bill that could be tabled to comply with the ruling – which could come later in the week. In the speech, the Prime Minister will be under pressure to finally state clearly whether she wants Britain to remain in the EU's single market or customs union after Brexit.


"Consider the following very likely scenario: the Supreme Court says Parliament must be consulted before an Article 50 trigger. The Government has a very short, two-line bill waiting for a second reading, which has been suspended twice now, waiting for a Supreme Court judgement to come out," said Professor Grayling.
"What the Government is hoping it will do is that the Supreme Court will say: 'this is a matter for Parliament to deal with'.
"Then the Government will try to hustle through Parliament a two-line bill which in effect shuts down the possibility of a proper vote, a proper discussion, and a vote which should be free and MPs are allowed to vote on their judgement.
"The two-line bill will actually usurp the intention of a Supreme Court judgement about Parliament and would in effect bypass the true function of Parliament. They've got this prepared, and it's a very worrying development, that parliamentary sovereignty can be used against itself."
Angela Merkel, Germany's chancellor, has led EU leaders who insist Britain cannot enjoy favourable access to the single market if it ends free movement of people.
Last weekend, Ms May gave her clearest signal yet that single market exit is therefore inevitable – in order to achieve border controls – but stopped short of saying so.
Even her hints were enough to send the pound to its lowest level since October, as the markets interpreted her remarks as evidence of a looming "hard Brexit".