FAQs: Donating to charities via MSN and Benevity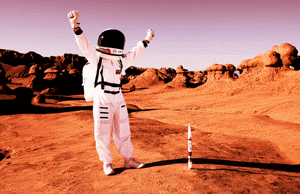 MSN has partnered with Benevity, a secure international payments processing service, to collect and distribute monies raised directly to the charities benefitted by our charitable giving campaigns.
Who is Benevity?
Benevity is the global leader in online workplace giving, matching, volunteering and integrated grant management solutions.
Some of the world's most iconic brands rely on Benevity's award-winning solutions to power their Goodness Programs and corporate philanthropy, helping them attract, retain and engage today's workers by connecting people personally to causes that matter to them.
With almost 2 million users around the world, Benevity will process donations for more than 100,000 global charities this year.
Find out more about Benevity here.
What is the process of donating to MSN charitable campaigns via Benevity?
When you click any 'donate' link on MSN, you'll be taken to a secure page on msn.benevity.org.
Donating is a three-step process:
1. Fill in your information and click the 'Next: Confirm Donation' button.
2. These details will be confirmed. If they are correct, click the 'Submit Payment' button.
3. Fill in your payment details and submit your donation.
You'll then receive an email confirmation.
This program is operated by Benevity and utilises The UK Online Giving Foundation for processing. Depending on your method of payment, your statement may reference "Benevity Online Donations" or "The UK Online Giving Foundation."
Is it secure?
Yes. Benevity will ensure protected collection of donations and the safe distribution of monies raised directly to MSN's partner charities.
What will happen to my donation?
All monies raised by MSN will go to our chosen charities, all of whom have been vetted and verified by Microsoft Philanthropies. 
Your donation will make a huge difference.
Thank you for your support.