Greece plummets to record -23C as European cold snap sees 'enormous' dumping of snow

The Independent
09/01/2019
© Provided by Independent Digital News & Media Limited Temperatures in Greece have hit record lows and Athens has seen a rare dusting of snow, as deadly winter weather continues to pummel Europe.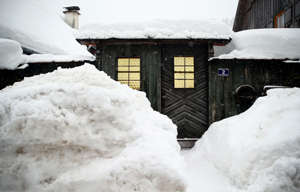 Northern Greece saw an all-time low of -23C on Tuesday, which was recorded in the city of Florina - disrupting roads, rail and bus services.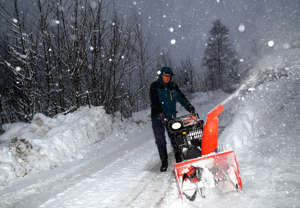 © Thomson Reuters A man removes snow from a road during heavy snowfall in Eisenerz, Austria While tourists at the Acropolis were treated to a snow-globe scene on Tuesday, locals had to contend with roads made impassable by ice and many schools were closed in the Athens region.
Download the Microsoft News app for your Android or iPhone device and get news & live updates on the go.
Heavy rain and snow was also reported on the Mediterranean island of Cyprus, which is more used to protracted periods of drought.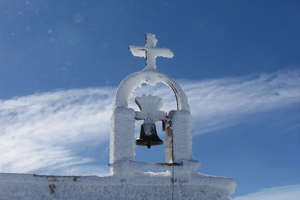 In Austria, authorities are issuing the highest avalanche warning possible for several regions, while more than 350 residents in Bavaria were snowed in and a teacher was killed while skiing in the Alps.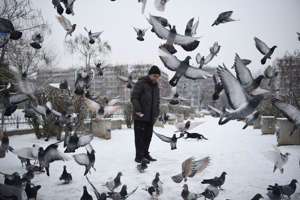 At least 14 weather-related deaths have been reported in Europe over the last week.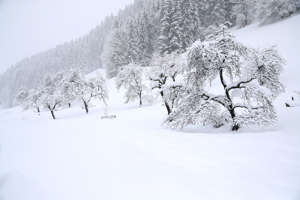 Schools remained closed in parts of Austria and southern Germany on Wednesday, several roads and highways were blocked leading to a 20km traffic jam near Munich and trucks had to deliver food to the snowed-in Bavarian community Buchenhoehe near Berchtesgarden as snow continued falling across the northern Alps.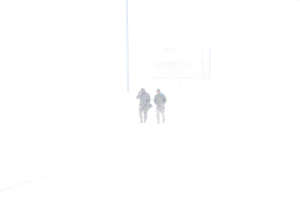 Austrian news agency APA reported that a 62-year-old teacher was killed while skiing in Mariazeller Buergeralpe in Austria when he fell and got buried in a snowbank.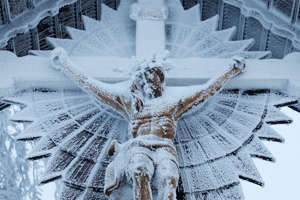 Forecasters reported "enormous" amounts of snow being dumped in Pizzoferrato, a town in southern Italy.
WOW!!! Enormous amounts of #snow in Pizzoferrato, #Abruzzo, #Italy this morning 6th January....! Photo by Neve Appennino! #severeweather#extremeweather#snowstormpic.twitter.com/x9WdaCBahB

— WEATHER/ METEO WORLD (@StormchaserUKEU)

January 6, 2019
Many slopes have been closed as a precaution.
Additional reporting by Reuters