Morning Briefing: April 10, 2018 (TUESDAY)
Good morning. Here's what you need to know to start your day with our daily briefing, compiled by Gaytri Madhura.  
May's EU trade plan after Brexit dealt blow by key ally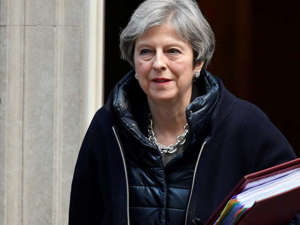 Theresa May's plans for a Brexit deal that delivers frictionless trade with the EU have been dealt a blow by a key European ally who has said there will be more bureaucracy after leaving the bloc. Danish Prime Minister Lars Løkke Rasmussen said in Copenhagen that there would be an inevitable price to pay for Britain leaving the single market. (The Guardian)
Trump says Syria decision imminent as Russia warns of 'grave repercussions'
The US and Russia moved closer to direct confrontation over Syria on Monday night as Donald Trump said a decision was imminent on a response to a chemical weapon attack on Saturday, and Moscow warned that any US military action would have "grave repercussions". (The Guardian) Meanwhile, here's the past 48 hours of big Syria news explained (Vox).
British boys fighting for lives after tourist bus crash in Malta
Two people have died and 45 have been injured after a double decker bus - full of British and Belgian tourists - crashed in Malta. Among six people have been left in a critical condition are three Brits, who are two children aged six and eight, and a 44-year-old man. (Mirror)
Stonehenge rocks in place 'millions of years before humans'

© Getty Images In a new paper published in the journal British Archaeology, the site's former director of excavations, Mike Pitts, argues that two of the largest sarsens - the sandstone boulders that make up Stonehenge - have always been "more or less" where they sit today. (The Week)
'A bomb on Trump's front porch': FBI raids president's lawyer's home
FBI's seizure on Monday of privileged communications between Trump and his private lawyer, Michael D. Cohen — as well as documents related to a $130,000 payment to Stormy Daniels, the adult-film actress who has alleged a sexual affair with Trump — was a particularly extraordinary move that opens a whole new front in the converging legal battles ensnaring the administration. (The Washington Post)
Why The Simpsons' response to Apu controversy was so heartbreaking

The problem with Apu extends beyond a brown character voiced by a white actor; the problem was not just with The Simpsons, but with its viewers, the drunk idiots on the street who call any South-Asian person "Apu" and who repeated "Thank you, come again," as a mocking refrain. (Entertainment Weekly)
In Depth: 88,000-year-old finger bone pushes back human migration dates
Exactly when humans began to leave Africa is a matter of debate among archaeologists and paleoanthropologists. Many say there is no reliable evidence for mass migration north and east out of the African subcontinent until 60,000 years ago. However, a single human finger bone discovered in 2016 at an ancient lake site in Saudi Arabia called Al Wusta has now been dated to approximately 88,000 years ago, according to a new study in the journal Nature Ecology and Evolution. (National Geographic)
Video of the day: What will happen when Earth's North and South Poles flip?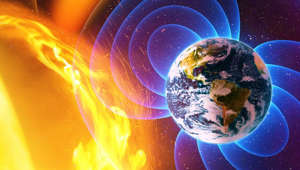 Earth's magnetic field is what protects our planet from harmful space radiation. However, our protective shield might soon go into a transformation that could threaten the lives on Earth. (Business Insider)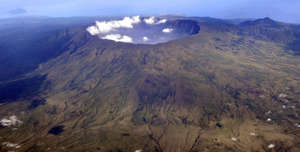 © Iwan Setiyawan/AP 1815 Heard for thousands of miles, the Dutch East Indies' Mount Tambora erupts with cataclysmic force, devastating everything around it with pyroclastic flows and ash falls. The eruption will significantly change the climate, spawning the "year without a summer" and causing global famine. (Bing)
For more of the most popular News, Sport, Lifestyle & Entertainment on MSN, Follow us on Facebook, and on Twitter