Morning Briefing: March 8, 2018
Good morning. Here's what you need to know to start your day with our daily briefing, compiled by Zoya Thomas.
Nerve agent attack leaves ex-spy and daughter in coma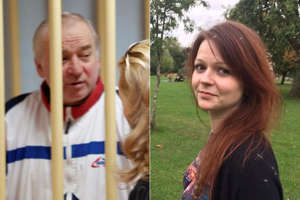 A police officer who fell seriously ill after being poisoned by a nerve agent used in an attack on a former Russian spy is awake and talking in hospital, says Home Secretary Amber Rudd, adding that Sergei Skripal, 66, and his daughter Yulia, 33, remain in a serious condition. (Mirror) A look into how nerve agent works by interrupting the messaging from the brain down into the muscles. (Sky News)
Ryanair backtracks on threat to ground flights after Brexit

Ryanair has said it will not ground flights after the UK leaves the European Union despite suggestions that Michael O'Leary was prepared to take a dramatic stance to change voters' minds. Speaking to City A.M., chief marketing officer Kenny Jacobs confirmed the air carrier would not be grounding flights in April 2019. (City AM)
Meghan Markle baptised in a secret ceremony
Meghan Markle has been baptised into the Church of England in a secret ceremony with Prince Harry at her side. The intimate 45-minute service was conducted by the Archbishop of Canterbury at the Chapel Royal on Tuesday evening. (Daily Mail)
Two dead and seven injured in multi-car crash
Two boys , believed to be 17, have died and seven people, including two children have been injured in a multi-car crash at Thirsk. The accident happened around 9.25pm on Wednesday on the A61 between Busby Stoop and Carlton Miniott near Thirsk. (Sky News). 
Inspiring life stories of women around the world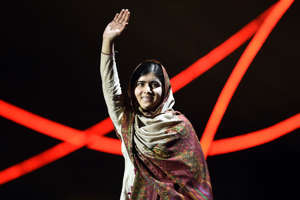 A look at some trailblazing women who have etched their names into history books with their achievements. (Photos)
'Big mistakes' cost Tottenham against Juventus
Tottenham manager Mauricio Pochettino believes "big mistakes" were the reason his side exited the Champions League after a 2-1 home loss to Italian giants Juventus. Spurs came from two goals down to draw 2-2 in the first leg in Turin, but were given a taste of their own medicine at Wembley on Wednesday. (Sporting News)
In Depth: Why Britain will 'logically' rejoin after Brexit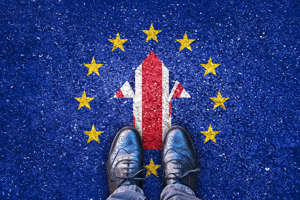 There is a very strong chance Britain will rejoin the EU after Brexit, argues a leading member of the EU Parliament's Brexit steering group. Belgian MEP Philippe Lamberts believes May's commitment to prevent a hard border in Northern Ireland leaves the UK with little choice but to consider a return. (Business Insider UK)
Video of the day: High-tech thieves steal Mercedes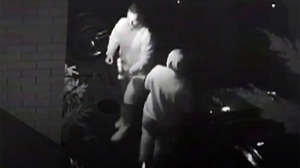 Police have released CCTV footage of two thieves who steal a Mercedes in just under a minute by using a relay device that tricks vehicles into thinking it is the car key. (Press Association)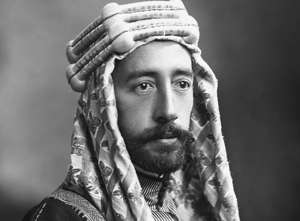 © Getty King Faisal I of Iraq who also ruled over the Arab Kingdom of Syria 1920 With British and French colonial powers angling for control of the Middle East, the Arab Kingdom of Syria establishes itself as an Arab-led state. It will last four months before falling to French forces. (Bing)
For more of the most popular News, Sport, Lifestyle & Entertainment on MSN, Follow us on Facebook, and on Twitter