Morning Briefing: March 9, 2018 (FRIDAY)
Good morning. Here's what you need to know to start your day with our daily briefing, compiled by Zoya Thomas.
Trump accepts invitation to meet Kim 'by May'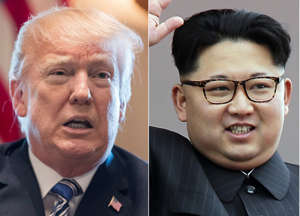 © Getty North Korea's belligerent leader, Kim Jong-un, has asked US President Trump for talks and Trump has agreed to meet him "by May," South Korea's national security adviser said at the White House Thursday. Kim has also committed to stopping nuclear and missile testing, even during joint military drills in South Korea next month, Chung Eui-yong told reporters in Washington. (The Washington Post)
Spy attack inquiry widens as medics treat 21 people

The investigation into the attempted murder of Sergei Skripal has widened, as police confirmed that 21 people had been treated as a result of the incident. The officer who was also exposed to the nerve agent, named on Thursday as DS Nick Bailey, remained in a serious but stable condition. (The Guardian) Meanwhile, May is under increasing pressure from her own ministers to retaliate against Russia for its "brazen act of war". (The Telegraph)
Hall of shame: Firms dodging the national minimum wage

High street chains Wagamama and TGI Friday's, along with hotels giant Marriott, have topped a list of firms "named and shamed" by the Government for failing to pay workers the national minimum wage. The trio were among 179 employers that also include Premier League football club Stoke City, Birmingham City Football Club and rugby clubs St Helens and London Irish. (Mirror)
M25 'beast' who raped nine women and young girls dies

As parole officials considered him for release, sex beast Antoni Imiela boasted from his prison cell of having the "rest of my life to live". But to the relief of his victims, the M25 rapist will never see freedom again. Having never shown any remorse for his crimes, Imiela, 63, died on Thursday after falling ill with heart problems. (Mirror). 
Party like it's 2500BC: Stonehenge building secrets unearthed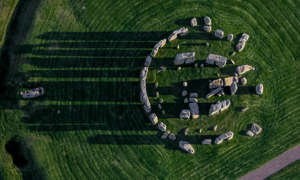 © Getty The process of building Stonehenge – and having a party at the same time – may have been more important than the finished monument, English Heritage has said. Experts believe that choosing the stones, moving them and setting them up on Salisbury Plain, may have been a way of bringing people together to socialise and celebrate. (The Guardian)
Comedian Davidson blames ex-wives for the failure of his four marriages

Comedian Jim Davidson has revealed that his four divorces cost him as much as £60million. Appearing on Piers Morgan's Life Stories, the former host of Big Break and The Generation Game said he 'absolutely' thought it was always the woman to blame for his failed relationships. (Daily Mail)
Resolute Arsenal silence critics with away win
Arsene Wènger complimented his players for at last showing a reaction to the "nightmare" period they have endured with an authoritative 2-0 win at Milan. Arsenal have taken a significant stride towards a place in the Europa League quarter-finals, and showed they are capable of repairing some of the damage inflicted during a difficult campaign. (The Guardian)
In Depth: Something mysterious is killing captive gorillas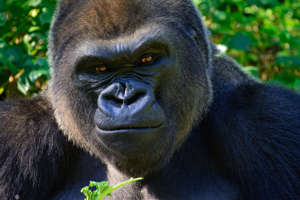 For more than a decade, zookeepers, veterinarians, epidemiologists and others have struggled to figure out why heart disease is so prevalent among captive apes, and how to prevent the animals from developing it. Now they may be closing in on an answer. (The Atlantic)
Video of the day: Emperor penguins create their own selfie clip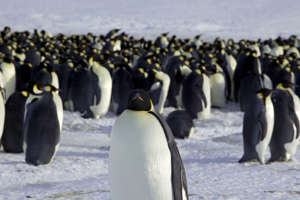 © Reuters Emperor penguins are seen in Dumont d'Urville, Antarctica Watch as two Emperor penguins offer a bird's eye view of life in Antarctica. (Rumble)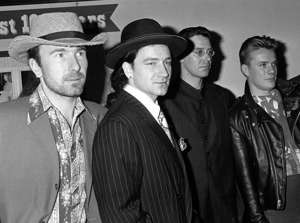 © PA MARCH 9TH : On this day in 1987 Irish rock band U2 released their album 'The Joshua Tree'. 1987 U2 release their fifth studio album 'The Joshua Tree', which features the singles 'Where the Streets Have No Name', and 'I Still Haven't Found What I'm Looking For'. The album becomes the fastest selling in UK history, and catapults the band to global superstardom. (Bing)
For more of the most popular News, Sport, Lifestyle & Entertainment on MSN, Follow us on Facebook, and on Twitter