Private landlords raking in taxpayers' cash for housing vulnerable people in squalid and dangerous conditions

The Independent
06/11/2019
Tens of thousands of vulnerable people across the UK are being forced to live in unregulated housing that subjects tenants to filthy conditions, rat infestations and even murders as part of a system that allows landlords to exploit them, The Independent has learned.
Figures show a recent surge in homeless people with nowhere else to turn being offered a form of shared supported housing known as "exempt accommodation", which guarantees the owner full rent paid directly from each tenant's benefits, with no official safeguards on standards or safety.
More than 27,500 people are living in exempt accommodation across seven UK cities alone – a figure that has surged by 92 per cent in just four years, as social housing and affordable private-rented accommodation has become increasingly difficult to obtain, according to research by the Spring Housing Association charity.
Related: 'Now we have proof: the government used your money to lie about poor people'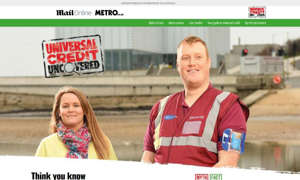 Campaigners say the lack of oversight means vulnerable people, including domestic abuse victims, care leavers and refugees, are seen as "financial commodities" and placed in properties where there are no safeguards against exploitation by other residents, or requirement to make sure they are safe and clean.
While some of this housing is commissioned by local authorities, the majority is now run by lease-based registered providers – usually housing associations – who are able to operate "largely unmonitored", with just a loose requirement to provide "care, support, or supervision" to its clients.
Related: The government hasn't built a single starter home since pledging 200,000 houses four years ago
Related: The statisitics behind the UK's housing crisis
Housing experts said this had led to a situation where supported accommodation was failing to provide its duty of care to residents, in some cases instead placing them in danger – living with other people with complex needs, and not receiving the support they need – as the provision becomes a "commercial activity" rather than a bid to solve homelessness.
They warned that the government was paying millions of pounds in housing benefit into a system that often "perpetuates" homelessness rather than solving it, and urgently called for more stringent requirements for registered providers and landlords providing exempt accommodation.
The research, based on Freedom of Information requests and focus groups, cites cases where domestic abuse victims, refugees and former addicts in Birmingham were left feeling unsafe in dirty and rat-infested exempt accommodation with no support staff around.
Related: What a shed in Cornwall tells us about Britain's shameful housing crisis
"People with very complex and high needs are living with some very vulnerable people. There have been homicides in these properties, and that has been down to really risky mixes which really could have been avoided," said Dom Bradley, chief executive of Spring Housing.
"There's no legal requirement for staff to be DBS checked, and they're working with some of the most vulnerable people you can possibly imagine."
Thea Raisbeck, author of the report and researcher at Birmingham University, said residents could find themselves in a "very damaging environment", sometimes pushing them into forms of exploitation.
"These are very lightly monitored shared units, and there's no real intervention on what's happening in them, so you can have vulnerable survivors of domestic abuse who have been placed in accommodation with violent offenders," she said.
Related: 'The housing crisis is at the heart of our national breakdown'
"We've had people who are recovering from substance misuse ending up in a house where everyone is drinking and taking drugs. There are often hierarchies that develop within this accommodation as well, and people can be exploited, be it through sexual exploitation or drug use."
One man, named only Andrew in the report, was placed in exempt accommodation after completing an 18-month drug and alcohol rehabilitation programme, because he was unable to join the council housing register due to previous rent arrears and could not find any private rented sector housing that accepted benefit claimants.
"[The exempt house] had I guess about eight people living there and people coming in and out – no idea who was supposed to be a housemate or not," he said.
"It was dirty, filthy – rats and all sorts. Really dangerous. Never saw a staff member again after I got the keys. I stayed for about ten days, then slept on a park bench for two. I was sexually assaulted in that park and I was terrified, confused, the lot."
In another case, Lucy, who has a long history of physical and sexual abuse and substance misuse, and is currently living in exempt accommodation, said: "The house I'm living in now has a bathroom with no lock on it which is not good so I'm going to try and get that sorted soon.
Related: The surprising poverty levels in the world's richest nations (Lovemoney)
"Some of the places I've stayed … you do what you can to get by with the men, but no one ever asks: 'Would you feel safe here?'"
Mr Bradley added: "It's a relatively new phenomenon. We have umbrella-style housing associations operating a model where they lease properties from private landlords and convert the properties for exempt accommodation.
"If you're a landlord, you can get £600 a month for renting your property, or you can lease your property to a housing association and get on average £250 per tenant per week, and you don't face the perceived administrative burden and delays from universal credit.
"The maths is phenomenal. It's almost a no-brainer. And you charge the rents 100 per cent back to the DWP, so that rent is almost guaranteed. Homeless people are seen as financial commodities for this market."
Related: Property nightmares every homeowner fears (Lovemoney)
Ms Raisbeck said at a time when there has been "massive" cuts to funding in support for homeless people and drug and alcohol services, ministers were spending "multiple millions of pounds" on a form of accommodation that is "often perpetuating problems rather than solving them".
She added: "I've spoken to people who are now rough sleeping and who have been through 20-25 plus of these types of accommodation. These people have no voice, and professionals don't even know how to challenge this system and framework, so people will just move around and around.
"The costs that will have on policing, hospitals and other forms of care because of what happens to people are huge."
It comes amid mounting concern about rising levels of homelessness across the UK, with government figures showing the number of people sleeping on the streets has increased by 165 per cent in the past eight years, and a household now found to be without a home every four minutes.
Related: Architectural Digest's 14 most anticipated buildings of 2019 (Photos)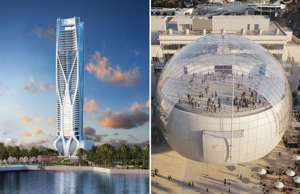 Mr Bradley warned that the tens of thousands of people living in exempt accommodation were not counted in the statistics, making them what he termed the "hidden homeless".
"They aren't the people you're stepping over when you're walking in town. It's a sub-class that has arisen through the erosion of social housing and other housing options that were available if we look back 10 years," he added.
"What we're saying is not to spend more money on homelessness, but be a lot smarter with it, and if supported accommodation regulated we can do so much more with it."
Ashley Horsey, chief executive of Commonweal Housing, said while the system was meeting the immediate needs of some, it was causing "real harm for too many others".
"Everyone accommodated in this sector is in need of a home. But this necessity should not lead to accepting poverty of standards, poverty of management or poverty of aspirations and opportunities," he added.
"This report is a call for better information, regulation and scrutiny to ensure that 'exempt' housing is a legitimate and safe option for everyone who needs it. National and local government must heed its recommendations, and address the accountability deficit in this sector once and for all."
The government said it would not comment on the findings because it has now entered an election period.
MSN UK is committed to Empowering the Planet and taking urgent action to protect our environment. We're supporting Friends of the Earth to help solve the climate crisis - please give generously here or find out more about our campaign here.