Threat level raised to 'critical' for British ships in Iranian waters as tensions rise

Evening Standard
11/07/2019
Britain has raised the security alert to British ships in Iranian waters in the Gulf to its highest level, it has emerged.
The security code was increased to level three, which means the risk of attack is "critical, in the early hours of Tuesday.
British-flagged ships were advised to stay alert for Iranian patrol boats "being aggressive," a source told Sky News.
Video: Iranian ships fail to seize a British oil tanker (FOX News) 
It comes after police in Gibraltar arrested the captain and chief officer of the detained Iranian Grace 1 supertanker accused of violating EU sanctions on Syria.
And on Wednesday, a Royal Navy frigate trained its guns on three Iranian boats seeking to force an oil tanker off its route.
The military clash took place late evening as the tanker was travelling through the Strait of Hormuz.
Gallery: US-Iran tensions in photos (Picture Services)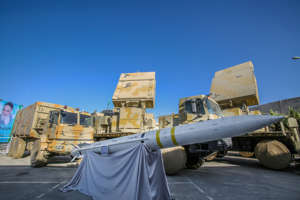 Three Iranian vessels were believed to be manned by forces from Iran's Islamic Revolution Guard Corps.
They were spotted speeding towards the BP-operated British Heritage tanker and reportedly ordered it to change course.
But HMS Montrose, a Type 23 frigate on maritime security duty in The Gulf, stepped it to protect the ship.
The Iranian boats backed off after being warned by radio not to harass the tanker.
The incident came 24 hours after Iran's president warned Britain it would face "consequences" over the seizure of an Iranian oil tanker.
Iran has demanded the immediate release of the Grace 1, which British Royal Marines boarded off Gibraltar last week.
It was detained on suspicion that it was breaking EU sanctions by taking oil to Syria.
Foreign Secretary Jeremy Hunt said tensions in the Gulf make the case for strengthening the Royal Navy.
The Tory leadership hopeful said "we have run down the navy too much" in recent decades.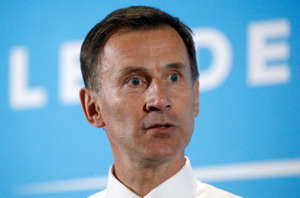 Mr Hunt, the son of an admiral, promised to add more warships to the fleet if he entered Number 10.
Writing in the Daily Telegraph, Mr Hunt said: "Three vessels from a foreign military power tried to seize a British ship conducting its rightful business.
"The simplicity of these words belies the incredible menace behind Iran's actions. Not for the first time, Britain's interests were defended by the Royal Navy."
MSN are empowering Women In Sport this summer. Find out more about our campaign and the charity fighting to promote the transformational and lifelong rewards of exercise for women and girls in the UK here.