Your Morning Briefing
Good morning. Here's what you need to know to start your day with our daily briefing, compiled by Liji Varghese.
'Chicken' May has 'completely bottled' Brexit, says Boris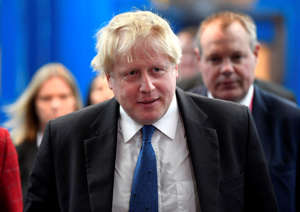 © Thomson Reuters Theresa May's government has 'bottled it completely' over Brexit according to Boris Johnson as she clings to power after holding crisis talks with her Brexit critics at Chequers on Sunday. (Daily Mail) The prime minister spent Sunday afternoon in crisis meetings where she tried to persuade fellow Conservatives to back her Brexit agreement. May had previously indicated that she may not bring her deal back to parliament this week if there is still not enough support for it. (Sky News)
Trump claims 'total exoneration' after Mueller report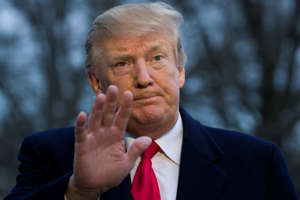 © ASSOCIATED PRESS Donald Trump claimed 'complete and total exoneration' after  Robert Mueller's investigation found no evidence the US president or his campaign associates conspired with Russia to win the presidential election. Trump denigrated the investigation, led by the special counsel, as an "illegal takedown that failed" and said those responsible for it should face scrutiny. (The New York Times)
Prince Charles and Camilla become first British royals to visit communist Cuba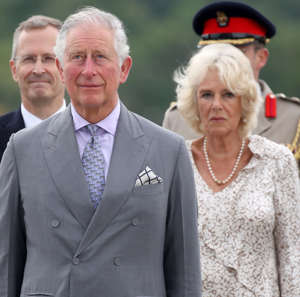 © Getty Prince Charles and Camilla Prince Charles and Camilla arrived in Cuba for a historic visit which will see them celebrate cultural ties between the UK and the Communist state. Charles and Camilla's official trip to Cuba will be a first by members of the monarchy and comes after the couple's tour of five Commonwealth Caribbean countries where the Queen is head of state. (Mirror)
'It was like Titanic': Britons recall Norway cruise rescue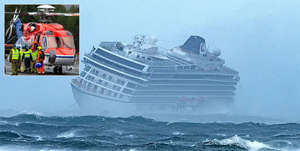 Traumatised Britons  told of their terror aboard a cruise liner battered by a massive storm. The liner had been hit by 26ft waves and began swaying violently close to rocks off the coast of Norway. As many as 200 British tourists were among the 1,373 passengers and crew onboard when it ran into trouble. (Daily Mail)
In-depth: Apple's crown is slipping – will news and TV shows be its next big thing?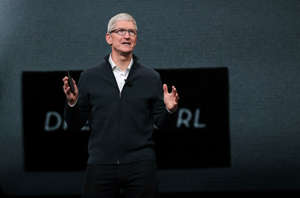 © Thomson Reuters On Monday at the Steve Jobs Theatre in California, Tim Cook, will unveil his big plans to become a modern media mogul. Details of the plans are sketchy but it appears Apple will be launching a new platform for news publishers with paywalls and announcing a series of new TV deals and original programmes that will put it head to head with Netflix, Amazon, Hulu and their rivals in streaming media as they fight it out to be the new kings of Hollywood. (The Guardian)

Video of the day:  Why we celebrate with Easter baskets
Easter baskets are an indelible part of the holiday, but aside from giving us a sugar high, what's their significance? (Buzz60)
© Rischgitz/Getty Images 1807: Championed by religious groups and slavery abolitionist William Wilberforce, the Slave Trade Act becomes law in Great Britain and its colonies, ending the trading of slaves throughout the empire. It will be another 26 years before slavery itself will be abolished in the United Kingdom. (Bing)
For more of the most popular News, Sport, Lifestyle & Entertainment on MSN, Follow us on Facebook, and on Twitter