Thursday evening news briefing: Russia 'will bomb any country that arrests Putin'

The Telegraph
23/03/2023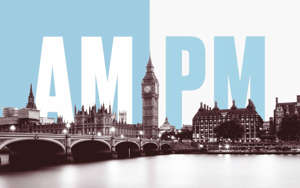 Good evening. The Bank of England has increased interest rates to 4.25 per cent, the 11th rise in 18 months.
Meanwhile, Russia "will bomb any country that arrests Putin", claims former president Dmitry Medvedev.
Bank of England raises interest rates to 4.25 per cent
Interest rates have risen for the 11th time in 18 months, as the Bank of England signalled that more rises may be needed to curb inflation. 
The Bank's Monetary Policy Committee increased rates to 4.25 per cent on Thursday, a rise of 0.25 percentage points, after data showed that inflation grew unexpectedly last month. 
The Consumer Prices Index came in at 10.4 per cent, compared with predictions of 9.9 per cent. 
Eir Nolsøe writes that Threadneedle Street has claimed that the extension of the Government's energy price guarantee and falling gas prices would help to bring inflation down further than expected. 
Bank officials added that there had been "large and volatile moves in the global financial markets" after the collapse of Silicon Valley Bank in the US and the rescue of Credit Suisse in Europe. 
Meanwhile, Melissa Lawford has the details on why this rate rise wipes £550 billion off private pension schemes. 
And Ben Marlow claims the move is still a huge gamble that could easily backfire.
Starmer signals climbdown on Labour's transgender stance
The Labour leader appeared to backtrack on Labour's transgender position today, as he said lessons had to be learned from Scotland.
Nicola Sturgeon unexpectedly resigned as First Minister last month after her radical approach to trans rights cost her the support of her SNP colleagues. 
A law drawn up by Ms Sturgeon, but blocked by Westminster, would have allowed anyone over the age of 16 to self-identify their gender without a medical certificate. 
Sir Keir previously vowed to reform the Gender Recognition Act to allow trans people to self-identify. 
However, the Labour leader appeared to back away from the pledge when asked if he still planned to press ahead with the changes.
Sir Keir told reporters: "I mean I think that if we reflect on what's happened in Scotland, the lesson I take from that is that if you're going to make reforms, you have to carry the public with you." 
Our political reporter Dominic Penna has the full story.
Russia 'will bomb any country that arrests Putin'
Russia's ex-president Dmitry Medvedev has warned that Moscow would attack any country that detains Vladimir Putin using the International Criminal Court arrest warrant. 
The ICC last week called Putin a war criminal over his alleged role in abducting thousands of Ukrainian children. 
Putin could consequently face arrest in more than 100 countries that recognise the jurisdiction of the ICC warrant. 
However, Mr Medvedev cautioned that any attempt to execute the warrant would be seen by Moscow as a "declaration of war". 
Russia is not one of the ICC's 123 member states, and a future trial of Putin is therefore highly improbable. 
But the warrant is expected to have an impact on his ability to travel, because he could be arrested and sent to The Hague. 
You can follow all the updates on our live blog here.
Evening Briefing: Today's essential headlines
Royals | Prince William laid a wreath this morning at the Tomb of the Unknown Soldier in Poland.
He left a handwritten note, which read: "In memory of those who made the ultimate sacrifice." 
The occasion marked the Prince's second day of his surprise visit to the country. Yesterday, he personally thanked British and Polish soldiers involved in the war in Ukraine.
Comment and analysis
World news: Benjamin Netanyahu's UK trip under threat as pilots refuse to fly him
Benjamin Netanyahu has been forced to delay his visit to Britain as a number of Israeli pilots have refused to fly him, the Telegraph understands. 
The Israeli government has been unable to find a pilot to take him to London in the wake of mass protests over Mr Netanyahu's hugely controversial plans to overhaul the Israeli legal system. 
However, the prime minister is reportedly set to make a statement later today about the reforms. 
Gabriella Swerling and James Rothwell have the full story.
Interview of the day
Anders Tegnell: 'Lockdown was never on the agenda in Sweden'
While the world's governments pushed crippling Covid restrictions on their people, one nation – and one man – stood apart.
Business news: Ford to lose $3 billion making electric cars
Ford expects its electric car business to lose $3 billion (£2.4 billion) this year as it ratchets up spending on new models and the factories to build them. 
The automaker's electric vehicle business, known as Model e, reported a $900 million loss in 2021 which rose to $2.1 billion in 2022, as it accelerated production of models such as the Mustang Mach-E. 
The unit has posted a cumulative three-year loss of $6 billion from 2021 to 2023. 
These announcements come as car makers are under growing pressure to produce electric models of their vehicles as part of a global push towards net zero emissions targets.
Editor's choice
Life | The new rules of modern living post-lockdown
Energy | How Britain was overtaken in the mini-nuke revolution
Tech | The London-educated executive fighting for TikTok's life
Sport news: 'Racism accusations at Yorkshire made me consider suicide'
John Blain, the former Scotland seamer, details the torment he has suffered since he was first accused of racism by Azeem Rafiq. 
Mr Blain, in an interview with our sports correspondent Tom Morgan, says the allegations against him are "perverse", and that he now spends endless hours swimming and running to try to make sense of the ordeal. 
Mr Blain maintains that the Cricket Discipline Commission has not followed due process. 
Meanwhile, Geoff Shreeves is among 13 football reporters at Sky Sports whose roles are in doubt following the launch of a consultation that could see dramatic changes to next season's coverage.
Today's Matt cartoon
The myth of George Washington cutting down his father's cherry tree inspired Matt's cartoon today. Click here to see more from Matt.
And you can find today's political cartoon here.
Three things for you
And finally... for this evening's downtime
The 'Hamptons of Portugal'| The coastline luring a new wave of European A-listers
Sign up to the Front Page newsletter for free: Your essential guide to the day's agenda from The Telegraph - direct to your inbox seven days a week.