Johnny Depp officially dropped from Pirates of the Caribbean, Disney producer confirms

The Independent
22/12/2018
Johnny Depp's tenure as Captain Jack Sparrow has officially come to an end, following a Disney executive's confirmation that the actor will no longer be a part of the Pirates of the Caribbean franchise.

The studio's production chief, Sean Bailey, was speaking about the previously announced reboot – set to be written by Deadpool's Paul Wernick and Rhett Reese – when he was asked whether the series could survive without Depp.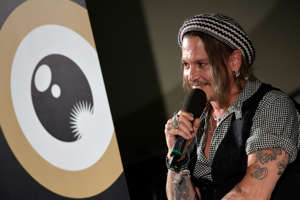 © Getty ZURICH, SWITZERLAND - OCTOBER 05: Johnny Depp speaks at the 'A conversation with...' event during the 14th Zurich Film Festival on October 05, 2018 in Zurich, Switzerland. (Photo by Thomas Lohnes/Getty Images) Rather than deny the reports, Bailey told The Hollywood Reporter: "We want to bring in a new energy and vitality. I love the [Pirates] movies, but part of the reason Paul and Rhett are so interesting is that we want to give it a kick in the pants. And that's what I've tasked them with."
Unverified news that Depp would not be in the reboot surfaced in October during a red carpet interview in which the original film's screenwriter, Stuart Beattie, called Depp's time on the franchise "a great run".
Download the all-new Microsoft News app to receive up-to-the minute news from the world's best sources – available now on iOS and Android
Depp has played the role of Sparrow in five films across 14 years, which have accumulated box office takings of over $4.5 billion, making it the twelfth biggest franchise of all time.
The most recent outing, Dead Men Tell No Tales, was released in 2015, with director Joachim Rønning stating it was "only the beginning of the final adventure".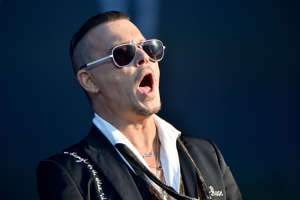 © Getty US actor Johnny Depp performs with The Hollywood Vampires band as part of the Hellfest metal music festival in Clisson, western France on June 22, 2018 (Photo by LOIC VENANCE / AFP) (Photo credit should read LOIC VENANCE/AFP/Getty Images) Depp's appearance in recent Fantastic Beasts sequel, The Crimes of Grindelwald, was heavily criticised after the actor found himself at the centre of domestic violence allegations by his ex-wife Amber Heard in May 2016. He denied the accusations and settled the case months later.
JK Rowling and David Yates jumped to the actor's defence, with Depp himself stating: "JK has seen the evidence and therefore knows I was falsely accused, and that's why she has publicly supported me. She would not stand up if she didn't know the truth."