How your beauty regime could be damaging your health

Cover Media
18/09/2019
Your beauty regime is all about looking and feeling good.
But, according to Harley Street nutritionist Kim Pearson, there are some beauty habits which could have a harmful impact on our overall health. She's given us a rundown on her top three and suggested ways these issues can be counteracted.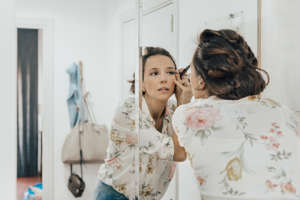 © Getty Woman applying makeup  
Gel Manicures
Pearson warns about the dangers of making regular trips to the nail salon to get gel manicures because the light lamps used to set the polish use UVA rays.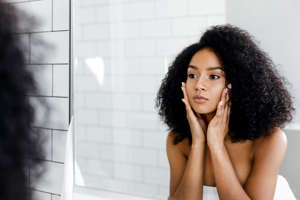 © Getty Woman massaging her face and looking at a mirror "These are the same rays used on tanning beds, and while the exposure is short and the area of skin exposed small, the risks are still present," Kim says. "If you're having a gel manicure once or twice a year before a big event, it is not too much of a worry, but if it's part of your weekly routine, there may be more of an issue." 

She suggests keeping the gel manicure sessions to a minimum and strengthening your nails naturally by upping the protein in your diet, especially if you have brittle or flaking nails.
Sunscreen
We're told to make sure we're always wearing sun protection whenever we leave the house, particularly during the summer months, but Kim disagrees with this notion because she believes that we need to go out in the sun without protection for a short time to get our fill of vitamin D.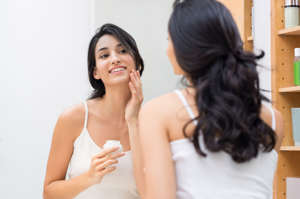 © Ridofranz Woman caring of her skin "Exposure to UVB rays provides more than 90 per cent of our vitamin D production, but wearing a sunscreen with an SPF as low as eight reduces the skin's production of vitamin D by an incredible 95 per cent," she explains. "Many foundations and tinted moisturisers include an SPF, so it's worth being mindful of this even if you don't wear sunscreen." 

She recommends going out in the sunshine without an SPF and exposing either the arms or legs to boost your vitamin D levels, although make sure you avoid doing this during the hottest hours of the day.
Chemicals in beauty products
Kim wants everyone to start scrutinising the ingredients in their beauty products much like we would with our food.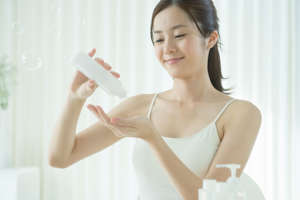 © indeed Young woman putting lotion

"Many of the products we apply on our skin are quickly absorbed into our body, so it's important to be aware of the impact of the ingredients in our favourite lotions and potions," Kim says. "Luckily, there are now many natural brands available with ingredients of a plant-based origin. Often these are not only better for our health, but for the environment too."
Gallery: 40 amazing things only really healthy people know(Best Life)
She suggests checking the chemical safety scores of your cosmetics on the Environmental Working Group (EWG)'s database and opting for natural and organic products. She also advises taking a 'beauty from the inside out' approach by focusing on getting a balanced, healthy diet.
MSN UK is committed to Empowering the Planet and taking urgent action to protect our environment. We're supporting Friends of the Earth to help solve the climate crisis, please give generously here or find out more about our campaign here.