Emma Stone discusses suffering from anxiety and when she had her first panic attack

The Independent
04/10/2018
© Provided by Independent Digital News & Media Limited Emma Stone has spoken out about her experience of suffering from anxiety, revealing that she had her first panic attack at just seven years old.
Speaking to Dr Harold Koplewicz from the Child Mind Institute at a panel event for Advertising Week 2018 in New York, the Academy Award-winning actress revealed that she thought she was going to die.

"After first grade, before I went into second grade, I had my first panic attack," Stone said. "It was really, really terrifying and overwhelming."
Download the all-new Microsoft News app to receive up-to-the minute news from the world's best sources – available now on iOS and Android
She explained that she was at a friend's house at the time and suddenly became convinced the house was on fire and it was burning down.
Gallery: Celebrities who have spoken out about mental health (Photos Services)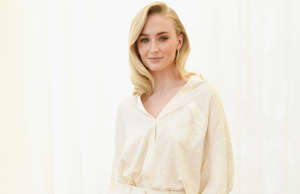 "I was just sitting in her bedroom and obviously the house wasn't on fire, but there was nothing in me that didn't think we were going to die," Stone continued.
"And so I called my mum and it was panic, but I of course didn't know that. She came and picked me up and it just kept going for the next two years."
Stone then went to the nurse at school every day during second grade - she would sit, wringing her hands, and say that she was sick and she needed to go home.
But the nurse could tell that the future actress wasn't in fact ill at all - she was anxious.
© Doug Peters/Doug Peters/EMPICS Entertainment Emma Stone attending the Maniac World Premiere, BFI Southbank, London. "I couldn't go to friends' houses, I had deep separation anxiety with my mum," Stone said. "I was so paranoid about everything."
A little while after the panic attack, Stone started seeing a therapist who then told the young girl's mother that she had generalised anxiety disorder. Stone's mother, however, didn't tell her daughter the diagnosis, and the actress was grateful for this.
But the therapy - along with acting and improv when she got older - ultimately helped Stone manage her anxiety, even though she still struggles with it as an adult.
The celebrated actress has previously spoken out about her anxiety in an interview with Elle, explaining that she tries to turn it into a positive.
"My mom always says that I was born with my nerves outside of my body," Stone said. "But I'm lucky for the anxiety, because it also makes me high-energy."
Video: 13 Things People With Anxiety Want You to Know (Real Simple)