The hidden secrets of cocktail bitters

Evening Standard
06/03/2019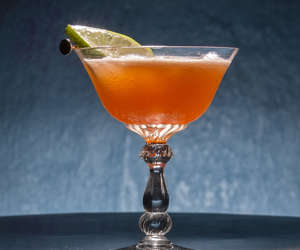 © Getty Getty If someone handed you a bottle of Angostura bitters, what would you do with it? Shake it in your spag bol, à la Lea & Perrins? Apply it as hair ointment to a balding dome?
Although a bottle of bitters is a staple in bars, the herbalised liquor is often overlooked, taking a humble back seat to the glossy bottles of craft gin and aged rum. But it's a crucial wonder ingredient, and more and more bartenders are brewing their own.
'The original definition of the word cocktail was a concoction of bitters, spirit, water and sugar — bitters were always a key element, designed to break the balance between sweet and sour,' says Salvatore Calabrese of Mayfair's Donovan Bar. Just a dash or two — it's potent stuff — prevents drinks like an Old Fashioned feeling flabby and flatly sweet. Calabrese has his own bespoke bitters made in Holland, specifically designed to reflect the medicinal origins of Angostura. Back in the Middle Ages, bitters were used as a restorative. 'As bartenders, we are chemists. Proper bitters are so much more than just ingredients added to alcohol, and I wanted to create my own unique balance of herbs, citrus and spice to use in my drinks,' says Calabrese. That balance can be found in his Lady Elegance — frozen Stoli Elit vodka and pink champagne, all bittersweet spice and floral notes — and whisky-rich Three Fedoras, where it balances the sweetness of cherry liqueur.
Gallery: 20 super-easy three-ingredient cocktails ready in minutes [Lovefood]
At China Tang at The Dorchester, the jasmine bitters in the Tang Tea Punch are pretty special, too. Former pastry chef Bob Petrie created them while on the job, then went on to launch his own bitters company, Bob's Bitters, which supplies Hix and The Bloomsbury Club bar (which also uses the fascinating Electric Bitters: essentially, popping candy in tincture form). Not sure what your flavour is bitters-wise? Flag down The Connaught Bar's Martini trolley (right) pronto, where a choice of five house-infused bitters (lavender, cardamom, coriander, tonka bean or bergamot and ginseng) means you can personalise your ice-cold gin or vodka.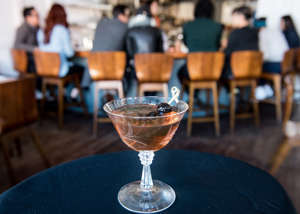 © Getty WASHINGTON, DC - NOVEMBER 21: Manhattan - angostura bitters, sweet vermouth and rye whisky with cherries on stem at Himitsu. (Photo by Dixie D. Vereen/For The Washington Post via Getty Images) 'The secret to a well-made drink is for it to be a cocktail of perfectly balanced flavours — sweet, sour, salt and perhaps most importantly, bitter', say Zeen Lam and Alessandro Morelli of Farringdon newbie Lino, where house bitters pep up delightfully old-school classics such as Rob Roys. 'Bitters add complexity and depth to a cocktail — you may not be able to taste every flavour note individually, but you are aware when one is missing or out of balance.' 

And God forbid you should feel unbalanced while sipping a Manhattan this evening. Better bitters up, pronto.
Gallery: The 50 best-selling cocktails in the world in 2019 [Business Insider]