Duchess of Sussex announces four patronages as she combines love of women's empowerment, animals and fashion

The Telegraph
10/01/2019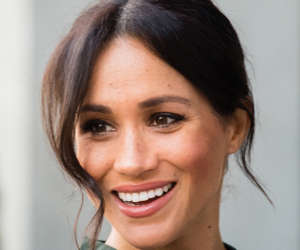 The Duchess of Sussex has announced her first patronages, as she vows to help unemployed women to feel confident about their upcoming job interviews with personal styling and makeovers.
Kensington Palace today disclosed the four roles the Duchess will take on, as the new Royal Patron of the National Theatre, the Association of Commonwealth Universities,  animal charity Mayhew, and Smart Works, which provides a new wardrobe for women who are seeking work, as well as one-to-one coaching for interviews.
Download the Microsoft News app for your Android or iPhone device and get news & live updates on the go.
The Duchess, who has long advocated for women's empowerment, is understood to have paid numerous quiet visits to each of the charities already, sitting in to help on client meetings as worked to choose suitable royal patronages within her areas of interest.
Two of the patronages, the National Theatre and Association of Commonwealth Universities, which represents higher education across all 53 Commonwealth countries, have been handed down to her from the Queen.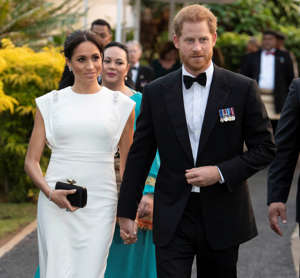 A fourth will represent her concern about animal welfare, with the Mayhew providing shelter and care for pets and working to keep homeless people with their dogs.
A spokesman for Kensington Palace said: " Her Royal Highness The Duchess of Sussex will become Patron of four organisations that reflect the causes and issues with which she has long been associated including the arts, access to education, support for women and animal welfare.
"Over the last year, Her Royal Highness has held meetings and conducted private visits with each of these organisations."
The four patronages represent the key interests of the Duchess, from women's empowerment to fashion and animal welfare.
Announcing her patronage of Mayhew, which provides care for pets while their owners are going through times of crisis, a palace spokesman said: "The Duchess has long understood the connection between animals and community welfare and has supported various animal rescue centres in Los Angeles."
Speaking of the National Theatre patronage, artistic director Rufus Norris said: "It is a privilege to welcome The Duchess of Sussex as our new Patron.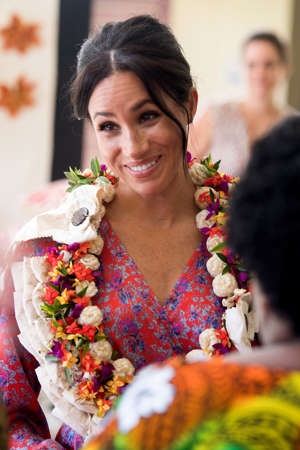 "The Duchess shares our deeply-held conviction that theatre has the power to bring together people from all communities and walks of life. I very much look forward to working closely with Her Royal Highness in the years to come".
Kensington Palace added:  "Whilst Her Royal Highness spent ten years working in television, her training is in theatre. As well as a double major in theatre and international relations from Northwestern University, which is renowned for its drama programme, Her Royal Highness volunteered at a performing arts after school programme for children in underprivileged school districts in Los Angeles."
The fourth patronage will see the Duchess continue her work with The Association of Commonwealth Universities, after she made a speech during her tour of Fiji last year about the importance of women's education.
Since joining the Royal Family, the Duchess has used fashion to convey a message and boost good causes on several occasions, helping to create jobs at Huit Denim jeans in Cardiff and for Cambodian seamstresses at Outland Denim as well as shining a light on charities such as Turquoise Mountain.
Last year, Smart Works became an official partner of Stella magazine, working together on a charity fashion sale to raise £64,700 for Smart Works.
Its founder, Juliet Hughes-Hallett, said: "We are thrilled to announce that The Duchess of Sussex will become the Royal Patron of Smart Works.
Watch: Meghan Markle's facialist swears by these simple and cheap DIY face mask ingredients [Hello Giggles]
"An acknowledged champion of women and their rights worldwide, The Duchess will motivate ever more women to come to our centres and get the job that will transform their lives. The Duchess's patronage will inspire the women we serve and help them reach for the stars."
The charity, which has 300 trained volunteers across the UK, receives high quality clothing donated from individuals or retailers, hung in dressing rooms ready for job-seeking clients, who cannot otherwise afford their own new workwear, to try on.
Many of the clothes are designer and come from shops favoured by the Duchesses of Sussex and Cambridge, with named supporters including Burberry, Hobbs, Jigsaw, Kate Spade, LK Bennett, John Lewis and Whistles.
Bobbi Brown, the beauty brand, works with women on makeovers and provides lessons to allow them to create their professional look every day at home. 
Each woman, who must have a confirmed job interview to qualify, receives a two hour dressing and coaching service, receiving a complete outfit and accessories for free.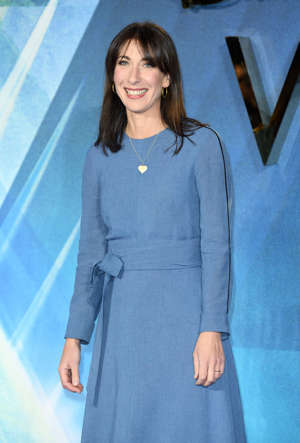 They will then undertake interview preparation and coaching with a senior manager or HR professional, to work on job-specific skills and how to impress at the real thing. 
Every client to successfully gets a job is then invited back for a "second dressing", for five additional pieces of clothing to allow them to form a capsule wardrobe to tide them over until their first pay cheque. 
Women can be referred to the service through the Job Centre, with clients speaking regularly about how it had boosted their confidence and changed their prospects in life.
One, 49-year-old Selina, told the Telegraph last year: "You should have seen me when I walked in to Smart Works' Islington centre around this time last year. I didn't let anyone take 'before' photos of me, because I definitely didn't have the confidence for that.
"That dress made me look like that confident woman, but now I am her and the experience has changed my life in every way."
Lady Hughes-Hallett, the charity's chair and co-founder, says:"Every woman knows the confidence that looking and feeling fabulous bestows, and the fact that this could be translated into getting women to succeed at their interview seemed magical."
Current patrons of the charity include Samantha Cameron, the designer and wife of the former Prime Minister, actress Jennifer Saunders, broadcaster Emma Barnett and designer Betty Jackson.
Gallery: The many hats and fascinators of Meghan, Duchess of Sussex [Photos]