Did Apple retail prices get too high in 2018? Consumers say yes.

USA TODAY
31/12/2018
Apple has for years been a premium brand that rarely, if ever discounted products. Period.  
Every year, the company could raise prices on products, and consumers would not only happily pay, but stand in long lines for the privilege of doing so. 
So when Apple started putting misleading, but seemingly consumer-friendly posters in front of Apple Stores at the end of 2018 offering a new iPhone model for $300 off (with trade-in of your current phone), you know something different happened for the company this year.
Consumers fought back. 
Download the Microsoft News app for your Android or iPhone device and get news & live updates on the go.
Many analysts have reported that in the wake of poorer-than-expected sales for this year's crop of iPhones, Apple cut back on production, including on the $1,100 iPhone XS Max, the $999 iPhone XS and the XR, the "budget" model that replaced the previous entry-level new phone, the $349 SE. The price for the XR (the one Apple is hawking discounts for): $749. 

"This should be a wakeup call for Apple," says Daniel Ives, an analyst with Wedbush Securities. "They swung, and they really missed."
The prices on the new phones are "far too high," says Terry Walton, a tourist from Auckland, New Zealand. He has an iPhone 7 and didn't even consider any of the X-series iPhones because it still works just fine. Upgrading "didn't enter my mind at all," he says.
(Walton's daughter, Olivia, thought of moving on from her old iPhone 6S, but dad didn't agree. "With the new update, it's failing a bit, but that's fine," she says.)
It wasn't just iPhones that got price hikes. Apple also upped the cost of the top-of-the-line iPad to $1,000 as well (or over $2,800 for a loaded model) and added $300 to the cost of the Mac Mini and new MacBook Air computers.
The iPhones got the most attention, because it's the premier product for a company that gets 65 percent of its revenue from the devices. The XS Max model is the most expensive iPhone ever. 
Unlike past years, however, Apple didn't offer consumers much that was new for the 2018 models. The flagship XS and XS Max phones had more power, but that didn't resonate with consumers who thought their old iPhone 6S and 7 devices ran just fine. The XR has the premium edge-to-edge display of the X series iPhones, minus the second camera lens of those models and shinier OLED screen, but it's $400 more expensive than the older, entry-level current model. 
Analysts say the XR phone experienced the biggest resistance from consumers. 
But don't cry for Apple. It will still sell over 200 million iPhones this year. It's just that analysts like Ives expected Apple to sell as many as 220 million phones. "We reduced it to 210 million, and now think it could go even lower, to 205 million," he says.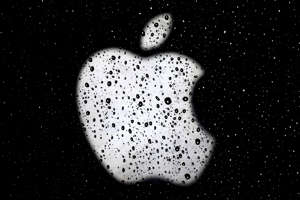 The rest of Apple's lineup was mixed. The HomePod, Apple's pricey, $349 connected speaker answer to the Amazon Echo and Google Home speakers those companies were practically giving away in holiday sales for $25-$50 fizzled. A new, lower-priced $329 iPad did do well, according to Stephen Baker, an analyst with the NPD Group. "This iPad will have its best holiday in years," he says. 
Apple said in October that it won't reveal sales numbers for iPhones any longer, so analysts will just have to take their best guesses in 2019. 
Let's remember that Apple still makes great phones. The new models were the best of the breed. It's not the lack of new features so much as that older iPhones are so good, many people don't feel the need to upgrade. Not for $1,000 and up, anyway.
 "If I could see a huge difference in a new phone, then maybe I'd be more prone for it, but $1,000 for one or two new features ... I knew I wasn't getting it," said Keith Skinner, who lives in the San Francisco Bay Area.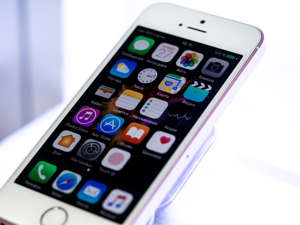 And I wonder if there's any new feature consumers really would care about more than an all-day battery, unbreakable screen and camera as good as Google's Pixel 3 for shooting in low light. 
Apple historically redesigns iPhones every other year (2018 was the "S" year, when models get slight upgrades) so in September, we could see the company go back to the drawing board and really wow us again. 
Or not. But, here's hoping!