Conservatives: rising anger at Cummings' role in 'purge' of Brexit rebels

The Guardian
05/09/2019
There is mounting anger in the Conservative party at the expulsion of 21 anti no-deal rebels and the role played in the "purge" by Dominic Cummings, the prime minister's de facto chief of staff.
One Tory backbencher, Simon Hoare, said there was "deep disquiet" in the party after the Tory whip was removed from the 21 rebels and they were barred from standing in the next election.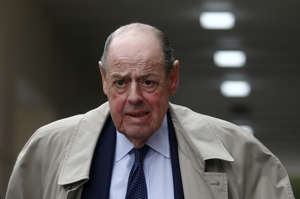 © Catalyst Images Conservative Member of Parliament Nicholas Soames walks in Westminster, in London, Britain September 3, 2019. REUTERS/Simon Dawson Noting that one of the 21 MPs was Nicholas Soames, Winston Churchill's grandson, Hoare tweeted: "I think we are better being like Churchill NOT Stalin."
Rebel fears that Cummings was behind the expulsions appeared to be confirmed by the report of a foul-mouthed tirade by him directed at one of the rebels, the former business secretary Greg Clark.
The Daily Mail claimed Cummings said: "When are you f***ing MPs going to realise we are leaving on October 31? We are going to purge you." No 10 has admitted that Cummings has had robust conversations with rebels, but denied he swore.
© Catalyst Images Britain's Chancellor of the Exchequer Sajid Javid leaves 11 Downing Street in central London on September 4, 2019, to head the House of Commons to set out his plans for public spending. - British Prime Minister Boris Johnson braced for another showdown in parliament on Wednesday after a humiliating defeat over his Brexit strategy, with MPs set to vote on a law aimed at blocking a no-deal departure. Johnson has said he will seek an early general election if MPs vote against him again, intensifying a dramatic political crisis ahead of his October 31 Brexit deadline. (Photo by DANIEL LEAL-OLIVAS / AFP) (Photo credit should read DANIEL LEAL-OLIVAS/AFP/Getty Images) On Wednesday night the former justice secretary David Gauke, one of the 21 expelled MPs, delivered barbed tweets about his treatment, which pointed out that Cummings was not a member of the party.

After being told by his constituency chairman he was no longer a member of the Conservative party, Gauke sarcastically said: "I finally have something in common with Dominic Cummings." When it was clarified that he was still a member but could not stand for the party, he added: "I don't have anything in common with Dominic Cummings after all."
Earlier, Margot James, another former minister who was expelled over the rebellion, said it was "high time" Cummings' "wings were clipped". She described the former Vote Leave supremo as "very dangerous indeed".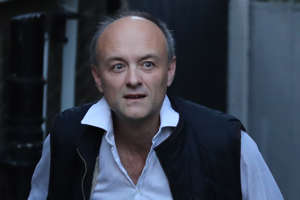 © Catalyst Images Number 10 special advisor Dominic Cummings gestures outside his home in London, on September 5, 2019. - Britain geared up for an early election on Thursday after parliament dealt a series of stinging defeats to Prime Minister Johnson's hardline Brexit stance. (Photo by ISABEL INFANTES / AFP) (Photo credit should read ISABEL INFANTES/AFP/Getty Images) Speaking to PA Media she said: "He is ruthless, he couldn't care less whether we got a deal or whether we didn't and he rules with a rod of iron. I don't approve of the way he treats people, apropos that poor special adviser who did nothing wrong whatsoever. I mean, I could go on but you know my opinion of the man."
She made the comments after challenging Johnson in prime minister's questions about the role of Cummings.
Gallery: Leave vs Remain - Brexit reveals a divided UK (Photos)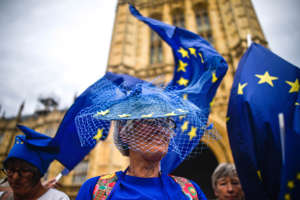 She said: "A great lady, who you and I both revere, I am sure Mr Speaker, once said 'advisers advise, ministers decide'. Can I ask the prime minister to bear that statement closely in mind in relation to his own chief adviser, Dominic Cummings."
Damian Green, the former cabinet minister and leader of the One Nation group of Conservatives, called for the reinstatement of the expelled 21 rebels.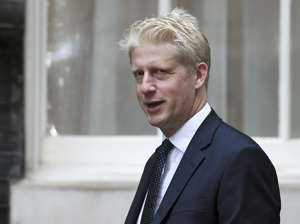 © Catalyst Images FILE - In this Wednesday, Sept. 4, 2019 file photo, Britain's Conservative Party lawmaker Jo Johnson arrives at Downing Street in London. Jo Johnson has announced he is quitting as an education minister and will step down from Parliament, saying he is "torn between family loyalty and the national interest." (AP Photo/Alberto Pezzali, File) Speaking to the BBC on Thursday, he said: "I'm afraid it does look as though somebody has decided that the moderate, progressive wing of the Conservative party is not wanted on voyage.
"That's wrong in principle because there are many Conservative traditions, but it is terrible practical politics to narrow your appeal just before a general election."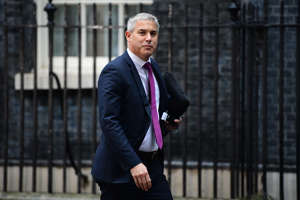 © Catalyst Images LONDON, ENGLAND - SEPTEMBER 4: Secretary of State for Exiting the European Union, Steve Barclay arrives for a cabinet meeting at Downing Street on September 4, 2019 in London, England. Last night the Rebel Alliance, including 21 Conservative MPs, won a vote that allows them to take charge of the Parliament order paper today, allowing them to debate a bill to block a no deal Brexit. The Prime Minister has withdrawn the whip from the 21 rebels and they face de-selection at the next General Election. (Photo by Leon Neal/Getty Images) The chancellor, Sajid Javid, has refused to deny that he objected to the expulsions.
Asked on BBC Breakfast about reports of a row in cabinet over the issue, Javid said: "I'm not going to get into discussions I've had with the prime minister, but I'm sad to see 21 colleagues no longer carrying the Conservative whip.
"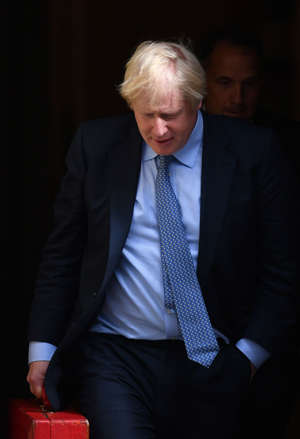 © Catalyst Images Britain's Prime Minister Boris Johnson leaves 10 Downing Street on September 4, 2019, to take part in his first Prime Minister's Questions (PMQs) at the House of Commons. - British Prime Minister Boris Johnson braced for another showdown in parliament on Wednesday after a humiliating defeat over his Brexit strategy, with MPs set to vote on a law aimed at blocking a no-deal departure. Johnson has said he will seek an early general election if MPs vote against him again, intensifying a dramatic political crisis ahead of his October 31 Brexit deadline. (Photo by DANIEL LEAL-OLIVAS / AFP) (Photo credit should read DANIEL LEAL-OLIVAS/AFP/Getty Images) These are my friends. These are good people. But they also knew that when the prime minister of the day says a vote is a matter of confidence, what would be the consequences of opposing that."
MORE NEWS:
Boris faces battle to force election after losing three Commons votes (Sky News)
Men go on crime spree in Wexford (Extra.ie)
Sharpiegate: Trump displays map with Dorian's original path edited with a pen (The Hill)
'They became our best friends in the EU.... now the UK has put Ireland in the most catastrophic situation' - Tory MP (Independent.ie)