Batman and Teenage Mutant Ninja Turtles crossover movie coming

Den of Geek
14/02/2019
Nananananananana…. turtles?
After three comic book crossovers, Batman and the Teenage Mutant Ninja Turtles will take their team up to the screen with a DTV animated movie called Batman Vs Teenage Mutant Ninja Turtles, SyFy reports. The movie is expected to hit home video formats late in the spring.
And holy casting news Batman, we know who's going to be in it. Batman will be played by Troy Baker, who'll also be The Joker. The Turtles will be played by Eric Bauza (Leonardo), Baron Vaughn (Donatello), Darren Criss (Raphael) and Kyle Mooney (Michelangelo). The film will also feature a who's who of Batman villains, with Tara Strong as both Poison Ivy and Harley Quinn, Tom Kenny as Penguin, John DiMaggio as Mr. Freeze, Carlos Alazragui as Bane and Cas Anvar as Ra's al Ghul.
While the concept of bringing Batman together with Ninja Turtles may seem a little wacky, we're into it here at Den Of Geek's underground sewer lair. The comic books were really good fun. If the team behind the movie can find a way to include the bit where Mikey climbs on the dinosaur in the Batcave they've pretty much guaranteed themselves a minimum of four stars in any and all reviews. Anyone who rates a movie that contains that scene three stars or less is clearly Foot Clan and is not to be trusted.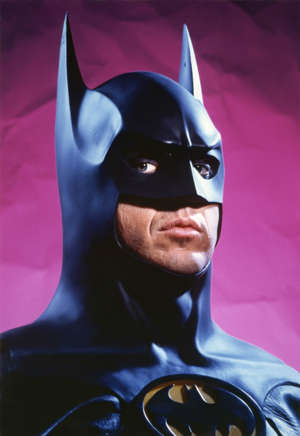 While there are now a very healthy number of animated Batflicks, cartoon Ninja Turtles movies are rare (there's 2007s TMNT and 2009s Turtles Forever). To be honest, we hadn't anticipated having to tell you about another one so soon after last week's announcement of a Rise Of The Teenage Mutant Ninja Turtles film heading to Netflix. Not that we're complaining, mind. We'll happily take any Ninja Turtles and Batman cartoons that Nickelodeon, DC and Warner Brothers care to make.
We'll see you next week, when we'll inevitably be telling you about whatever weird Ninja Turtles movie they've announced next. What a time to be alive!
Related: Superhero movies that were nominated or won at the Oscars [Microsoft GES]