Conor McGregor's 30th birthday present is as 'McGregor' as it gets

Extra.ie
10/07/2018
Conor McGregor turns 30 this week and as expected the world and its mother has been alerted as to what promises to be a special day for all.
© Provided by Associated Newspapers (Ireland) Limited, t/a dmg Media Ireland McGregor Ridiculously Lavish Well, not quite. However, it has served as a reminder of the crazy amount of wealth that the Notorious has accrued to go with his enormous self love.
McGregor has never been one to doubt himself and genuinely believes himself to be one of the greatest athletes of all time.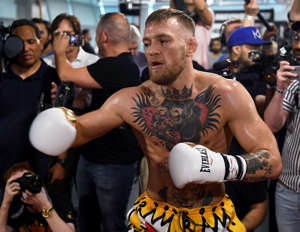 Therefore it made perfect sense to have a 220 pound sculpture worth in excess of $58,000 depicting the Irishman as a Greek god erected to celebrate 30 years of Conor McGregor.
Lithuanian artist Edgar Askelovic was responsible for the admittedly impressive artwork and shared multiple pictures and videos over the last month, providing updates to fans of his progress.
#HelwaniShow An amazing sculpture AH…hyperrealistic sculpture worth £50,000, which celebrated artist Aspencrow has made for @UFC fighter @TheNotoriousMMA McGregor, celebrates his 30th b-day this Sat 14 July. It will be unveiled at London, Mayfair's prestigious JD Malat Gallery. pic.twitter.com/8JGqY87tzM

— Gareth A Davies (@GarethADaviesDT) July 9, 2018
Indeed, Askelovic was kept busy as he has had to sculpt three God-like McGregors, with two being displayed and then sold at a gallery in London while one will of course be given to the Crumlin man.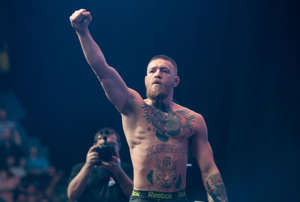 Askelovic spoke of the inspiration behind his work and revealed that he looked to the past to bring out the glory of the present.
A post shared by ASPENCROW (@aspencrow) on Jul 3, 2018 at 10:31am PDT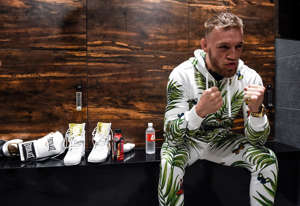 Speaking to the Evening Standard, he said: 'To create the piece, I looked back to antiquity, when athletes were immortalized in sculptures as gods. I combined some details from a Michelangelo statue with modern day graffiti to capture the present day's warrior sensibilities.'
Somehow we get the impression that McGregor won't be dismissive of this present.
Related: 25 things to know about Conor McGregor [GES]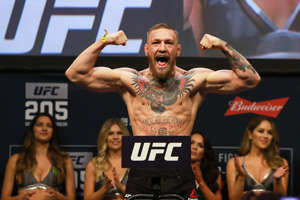 For more of the most popular News, Sport, Lifestyle & Entertainment on MSN, Follow us on Facebook, and on Twitter