U.S. Launches Probe of French Digital Tax

The Wall Street Journal.
10/07/2019
US trade officials are launching a probe of France's planned tax on digital services, kicking off a spat with Paris as well as a global fight over how to tax the growing internet economy.
US Trade Representative Robert Lighthizer said Wednesday his office would launch a probe of the digital services tax, or DST, under the same broad law the Trump administration relied on for its trade conflict with China.
"The United States is very concerned that the digital services tax which is expected to pass the French Senate tomorrow unfairly targets American companies," Mr. Lighthizer said in a statement. "The President has directed that we investigate the effects of this legislation and determine whether it is discriminatory or unreasonable and burdens or restricts United States commerce."
The French proposal, likely the first in a wave of proposed digital-services taxes to take effect in Europe, will apply a 3% tax on revenue that companies like Alphabet Inc.'s Google or Amazon.com Inc. reap in France from such activities as undertaking targeted advertising or running a digital marketplace.
France's Senate is expected to vote Thursday on the final text of the bill, marking the final step before the law is promulgated. France's Finance Ministry didn't reply to a request for comment late Wednesday about the US investigation.
Officials and business leaders in Washington have argued that the tax unfairly targets American companies and could lead to double taxaion and multiple new overlapping tax regimes.
The French tax and others like it have spurred a Paris-based group of developed nations to seek a new set of rules for how nations should divide up taxing rights. Those negotiations are ongoing, and France has decided to implement its unilateral tax in the meantime.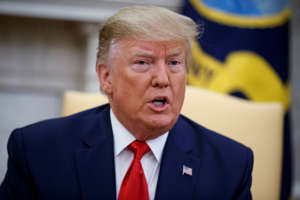 France has portrayed its tax as a way of keeping up pressure to reach a multilateral solution at the Organisation for Economic Cooperation and Development. French officials credit the digital-tax proposal as helping push the US to the international negotiating table, potentially heading off similar levies in other countries such as Spain and the UK Paris officials have also pledged to repeal the national tax once there is a global agreement on how to tax the digital economy.
Yet the Trump administration has repeatedly shown it won't shy away from taking its own unilateral actions when threatened with what it sees as unfair economic conditions. US officials have expressed impatience with achieving consensus in multilateral forums such as the OECD and World Trade Organisation.
Silicon Valley-based firms will be hit by the tax because it applies to companies with more than €750 million (£675,) in annual global revenue, including at least €25 million in France.
"France's new digital services tax disproportionately affects innovative American companies while carving out French competitors," said the Washington-based National Foreign Trade Council, which represents businesses. "The design of this new tax suggest it was tailored specifically to impose a financial burden on successful US companies."
Google and Facebook Inc. said when the tax was formally proposed that they pay all the taxes they owe in every country where they operate. A Google spokeswoman said the company pays the "vast majority of its corporate income tax" in the US A Facebook spokesman said the company backs the OECD talks and pointed to a change it made in 2017 to book some ad revenue in countries where it operates.
Until the US probe began, multilateral tax discussions in Washington had typically fallen under the Treasury Department, with little public intervention from other agencies or Mr. Trump.
Gallery: Rich countries where businesses pay low taxes (Love Money)
Wednesday's announcement could change that, in some sense connecting the tax talks with other trade fights. Mr. Trump in the past has linked disparate trade and economic disputes when confronting other countries, in part to increase leverage.
The face-off with France comes as Mr. Lighthizer's office is seeking to negotiate a trade agreement with Europe, and French officials have opposed US calls to include agriculture in the talks. At the same time, Mr. Trump is presiding over a trade case that could penalise US auto imports from the European Union or other economies.
Key US lawmakers on trade-focused committees oppose Mr. Trump's threatened tariffs on imported cars, but many support a push to include agriculture in talks with Europe. US lawmakers from both parties back an investigation into the French tax.
"The digital services tax that France and other European countries are pursuing is clearly protectionist and unfairly targets American companies in a way that will cost US jobs and harm American workers," said both the top Republican and top Democrat of the Senate Finance Committee, Sen. Chuck Grassley (R., Iowa) and Ron Wyden (D., Ore.), respectively, in a joint statement. "The United States would not need to pursue this path if other countries would abandon these unilateral actions and focus their energies on the multilateral process that is underway at the Organisation for Economic Cooperation and Development."
MORE FINANCE:
Mortgage cuts on the horizon (Independent.ie)
Billions spent on clothes worn once and then thrown away (Sky News)
More from The Wall Street Journal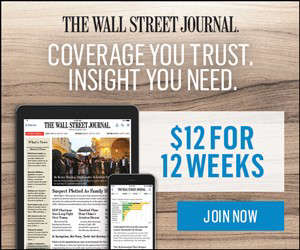 The Wall Street Journal.