Cohen lawyer says Trump knew Cohen planned to lie

Newsweek
13/12/2018
Hours after Michael Cohen was sentenced to three years in prison, Cohen's lawyer is speaking out.
Lanny Davis, Cohen's attorney and spokesman, gave an interview to Bloomberg Radio's Sound On on Wednesday, telling the media outlet that Trump knew that Cohen planned to lie to Congress before Trump's former lawyer and fixer did so.
"I don't know whether they were aware that it was not accurate, but I know that Mr. Mueller wrote in his sentencing memo that Mr. Cohen published the testimony before he gave it and that he consulted with White House officials before he gave it so that they knew that the testimony was going to be what Michael Cohen knew to be false testimony about the Moscow tower," Davis said.
Download the all-new Microsoft News app to receive up-to-the minute news from the world's best sources – available now on iOS and Android
Davis went on to say that since Trump and Cohen discussed conversations Cohen had with a Russian official, then Trump must have known about the false testimony.
"The inevitable conclusion is that Mr. Trump and the White House knew that Michael Cohen would be testifying falsely to Congress and did not tell him not to," Davis said.
Davis added that Cohen will be asked to testify in front of Congress once Robert Mueller's investigation is complete, and that Cohen is willing to share everything that he knows.
Video: McCarthy on Michael Cohen's guilty plea and sentencing (Fox Business)
"There will come a time after Mr. Mueller is done with his work that Michael Cohen will be sitting in front of a microphone before a congressional committee and what he has to say about the truth will be judged by the members of Congress listening and then will be up to people to decide whether he has got the facts or not," Davis said, adding that the defense that Cohen can not be trusted because of his previous lies is a streategy always used in court.
When asked when Cohen lost faith in Trump, Davis said that Cohen began to express his doubts on the day of the president's inaugration.
In July 2018, Davis said Cohen told George Stephanopolus that "all the reason why he had changed" and that he felt Trump was a "reckless danger to his family."
Gallery: 18 things to know about US President Donald Trump (Photos)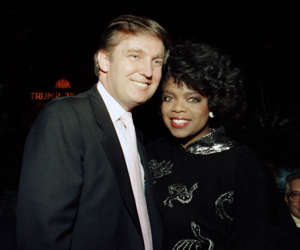 "He did a lot of things that he now regrets and owns that he defended Mr. Trump in ways that he wished he hadn't, one of which led to a guilty plea for corrupting the election by paying hush money right before election day," Davis said. "That's the felony that Donald Trump has been told by the Justice Department — his Justice Department — that he is guilty of."
"Mr. Trump, if you are listening, that's not a civil defense, that's not paperwork, that isn't minor, that's a felony for corrupting the 2016 election."
Cohen was sentenced to serve three years in prison for lying to Congress, among other chargers. Cohen will also pay $500,000 in forfeiture and $1.4 million in restitution.  He will report to prison on March 6, 2019.