Capri to issue €500 fines for using non-recyclable plastic

The Independent
08/05/2019
The Italian island of Capri is introducing a ban on single-use plastics this month, with fines of up to €500 for those caught flouting the new rules.
The move aims to reduce pollution and protect the island's flora and fauna.
"We have a very big problem and we have to contribute [to finding a solution]," mayor Gianni De Martino told EFE.
"We all have heard about the famous plastic island which exists in the sea."
Cutlery, plates, cups and anything else made of plastic that is not recyclable or biodegradable will be banned from 15 May, just as the summer season kicks off.
The rules apply to the whole island, with a particular focus on its beaches and coastline.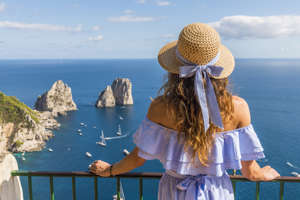 © Getty Shopkeepers, who will no longer be able to sell anything made from single-use plastic, have been given 90 days to get rid of their existing stock.
In 2017, Legambiente, an Italian environmentalist association, conducted an investigation found the sea and coast between Capri and mainland Italy contained the largest amount of plastic residue in the region of Campania.
Gallery: 35 brilliant places to explore in 2019 [Love Exploring]
Nearby destinations will follow Capri's lead, with plans to pass laws banning single-use plastics in the island of Procida and city of Naples.
"We are seeking to imitate each other to have a much bigger impact," said De Martino.
Capri, which is home to 12,000 people, introduced a tourist tax several years ago, the proceeds of which are partly used to help care for the environment.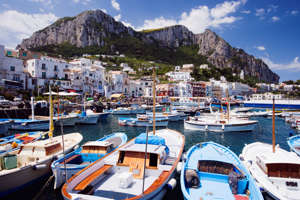 © Getty Although the island is taking the lead on environmental policies – the rest of the European Union isn't prohibiting single-use plastics until 2021 – it isn't the first one to do so.
Isole Tremiti, an archipelago off the east coast of Italy, banned plastics from 1 May 2018, accompanied by the threat of penalties from €50 to €500 for rule breakers.
The rules, imposed by the archipelago's mayor, Antonio Fentini, were created to try to curb the high levels of plastic particles found in the water around the islands.
"Day after day we're seeing humans kill our sea and we had to do something, immediately," he said.
MSN UK are Empowering Happiness for mental health awareness month. Find out more about our campaign and the charities working to stop people falling into crisis here.
Gallery: These 20 islands are an adventurer's dream [National Geographic]