Movie reviews: Once Upon a Time In Hollywood
Here's what critics are saying about the film Once Upon a Times In Hollywood, starring Quentin Tarantino, Margot Robbie, Leonardo DiCaprio, Brad Pitt, Dakota Fanning, Luke Perry, Al Pacino, Damian Lewis, Emile Hirsch, Timothy Olyphant, Kurt Russell, Steve McQueen and others.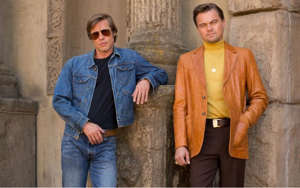 Unlike Tarantino's other films, Once Upon a Time in Hollywood is not about anger or revenge, but this underlying affection. This time it s really not about the references he strews about again, or the big names that come and go in cameos (TV star Luke Perry, who died shortly after filming this movie; Bruce Dern; Kurt Russell; Lena Dunham; Al Pacino), it's the care with which he unspools his story over a sometimes-indulgent 164 minutes. Read the complete review here.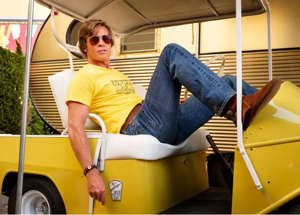 Once Upon a Time in Hollywood is the first Tarantino film since Jackie Brown, I believe, that he hasn't divided into chapters. But its structure is as episodic as his other movies. A longish sequence in which a child actor sends Rick spiralling into an existential crisis is hilarious, and will possibly played on loop when DiCaprio is inevitably nominated for an Oscar. Another, in which Cliff pays a visit to the Spahn Ranch, where Charles Manson and his family have set up camp, is directed like a Spaghetti Western. Read the complete review here.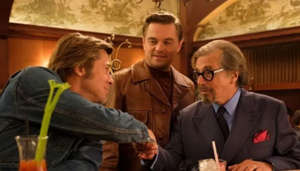 In Once Upon a Time in Hollywood, Tarantino, the screenwriter, borrows the style of his most favourite screenwriter Aaron Sorkin. Notice how he introduces the two distinct characters, Dalton and Booth, the actor and his stuntman. He reserves the best for what is possibly one of the scenes of the year when Booth visits the Spahn Ranch where the Manson family resides. The framing, the staging, the tension he builds throughout, the usage of music, the dialogues… Oh, how I wish Tarantino made an out-and-out horror film as his swansong, if the next should be the one. Read the complete review here.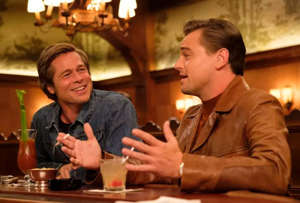 This has to be one of the least violent Tarantino movies to date and also his funniest one. There are lots of scenes where characters just sit and talk and thanks to the well-written dialogue and great performances they are a treat to watch, so if you are expecting exhilarating action sequences back to back you will be disappointed. Read the complete analysis here.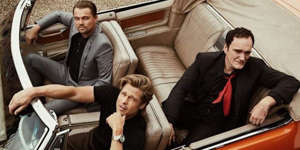 The exacting storyteller that he is, Tarantino weaves in his staple twin heavies- strong language and shockingly brutal action, within a grossly indulgent setting-the-mood frame-up that goes on and on, far beyond sufferance. Tarantino as writer gives his characters strong delineations and the multitude of performers do a bang on job to stay memorable. The period setting, design, costuming, camerawork and soundtrack lend enough weight for infallible conviction. Yet the filmed experience never does become a sum of all its parts. The severe lag in the narrative pacing and the overly indulgent runtime length are taxing enough to get you off what might have otherwise been a thrilling experience! Read the complete review here.
Watch the film's trailer here
Also watch: First impressions of Once Upon A Time In Hollywood
(Provided by NDTV 24X7)
Celebs at Once Upon a Time in Hollywood screening
(Provided by The Indian Express