Mahesh Babu's charm at work, Spyder storms into Rs 100 crore club

Hindustan Times
01-10-2017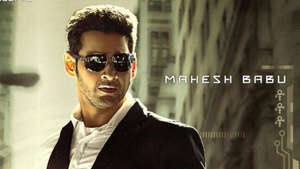 © Hindustan Times Superstar Mahesh Babu's Spyder, a bilingual spy-thriller, opened to unbelievable hype. The trend reflected in the opening day numbers as it was reported that the film grossed a whopping Rs 51 crore on its first day, despite releasing in the middle of the week. On Friday, the makers confirmed that the film has grossed close to Rs 72 crore in first two days. Spyder is expected to cross the Rs 100 crore mark over the weekend.
On Thursday, superstar Rajinikanth heaped praises on the film. In a note, he said, "The film is very good; has a very good message along with superb action. Murugadoss has handled the subject very well. Mahesh Babu gave an extraordinary performance. I congratulate entire team for delivering such a superb film." In the film, released worldwide on Wednesday, Mahesh plays an Intelligence Bureau officer.
The film also stars Rakul Preet Singh, SJ Suryah and Bharath. Suryah plays a serial killer and it is Mahesh's job to save the world from him. At the recent press meet in Chennai, Suryah had said that Murugadoss has used a high level concept in the first half of the film and it has been treated in a way that even a common man can understand it. He also said the second half of Spyder has a segment that will appeal to women.