Fabulous Lives Of Bollywood Wives:Twitter Has Some Not-So-Fabulous But Definitely More Entertaining Review Of The Show

Desimartini
28-11-2020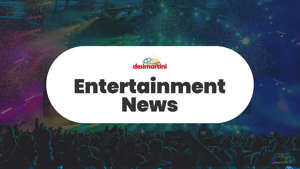 The Fabulous Lives Of Bollywood Wives released on Netflix yesterday. Taking parts of the everyday lives of Bhavna Pandey, Maheep Kapoor, Seema Khan, and Neelam Kothari, the show promised to bring out the good, bad, and the ugly side of the lives of four Bollywood wives, who are also thick friends. But looks like the audiences are not quite entertained with the show. With mostly bad reviews, it has been dissed on Twitter and how. People have given their opinion- and they aren't really fabulous. But it does seem more entertaining than the show itself. Check these out here:
Well, this is mean, but not untrue...
It beeing called 'garbage'
Memes are everywhere
And from the show
Looks like Sima Taparia has more fans now!
But, if you are a Shah Rukh Khan fan, you might have something to look forward to in the show. P.S- Just watch the last episode.
Have you watched the series? What are your thoughts about it? Let us know in the comments.