Estrogen Rich Foods You Should Include in Your Diet

Longevity
14-03-2019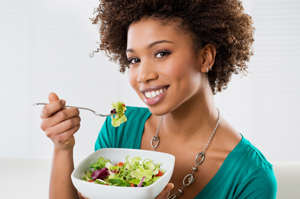 If your hormones are going haywire, it could be due to low estrogen levels in your body. Estrogen plays a significant role in a woman's body, especially in the functioning of the tissues of the breasts, uterus, and pituitary gland. This vital hormone regulates the urinary and reproductive systems and is responsible for maintaining sexual health and metabolism.
The estrogen levels might drop either due to genetic defects or poor nutrition, but the most common risk factor for low estrogen levels is age.
When there is a decline in levels of estrogen, progesterone, and testosterone in the body, it can increase the risk of various diseases. It can disturb sexual functions and increase the risk of obesity, cardiovascular disease, and osteoporosis.
All of these reiterate the fact that estrogen is essential to maintain good health. This means one way to correct your estrogen levels is by getting proper nutrition. Here are a few estrogen rich foods you should include in your diet.
Flax Seeds
Flax seeds are one of the richest sources of estrogen, and they top the list of foods containing phytoestrogen. Flax seeds help in lowering cholesterol levels in the body since they contain dietary fibre and omega-3 fatty acids. They can easily be incorporated into your diet. You can use ground flax seeds as a topping on your oatmeal or breakfast cereal or add it to smoothies.

Suggested: Super seeds and nuts you should include in your diet


Soy
Soy products have isoflavones that are known to boost the estrogen levels in women. There are many benefits of eating Soy Foods. You can consume soy, soy milk, or soy yoghurt. Soy milk is easily available, and you can have it in ready-to-drink tetra packs or turn it into soy yoghurt, which can be eaten along with meals. Plain soy chunks are best when they are roasted. Another soy product is tofu, which is made from soy milk and is a popular estrogen boosting food.
Fruits
Not all fruits can boost estrogen, but strawberries and peaches are not only very healthy but also rich in phytoestrogens. Peaches can reduce the risk of cancer, stroke, and other related heart diseases. And strawberries can lower the risk of obesity and promote healthy skin and hair. These fruits can be eaten raw or even blended into a dessert or yoghurt. You can also have these in an assortment of fruits among bananas, berries, and a few others and enjoy the benefits.
Watch: Why you should eat fruits every single day (Rumble)
Nuts
Nuts are probably the most filling foods to snack on. You can have them raw or roast them. Consume nuts like pistachios, peanuts, and walnuts since they are excellent sources of estrogen. A bowl full of these nuts can offer the right amount of phytoestrogens and isoflavones required by your body. You can add nuts to any dish or have them along with a dessert, fruits, or yoghurt. Or you could just grab a handful of assorted nuts. They are healthy yet delicious and add an extra crunch to your salads when combined raw or in the form of a spread.
Dry Fruits
Dry fruits are another healthy addition to our list, and they are known to boost estrogen levels in the body. Dry fruits are healthy snacks since they are powerhouses of nutrients. They contain a significant amount of phytoestrogens and can be had at any time of the day. Some specific dry fruits that you should have are dried apricots, prunes, and dates. You can have a handful at breakfast with a bowl of milk, munch on a few between meals, or have them as a midday snack to add a nutritional boost to your meal.
Red Wine
Red wine contains high amounts of phytoestrogen, which can improve the functioning of the female hormones. Limited consumption of this beverage can reduce the risk of cardiovascular disease. The best way to enjoy a glass of red wine would be at dinner, with some light snacks like peanuts, which also boost the estrogen levels.
On the other hand
As incredibly vital as estrogen is for the body, it needs to be noted that high levels of it is a major risk factor for the development of breast cancer, and it is accompanied by symptoms that include bloating, mood swings, hair loss and irregular menstrual cycles. When your estrogen levels are balanced, your metabolism, cholesterol levels, and sexual function are improved. So, do not neglect it if you have a deficiency in this hormone and consult a medical expert right away.
Suggested: 25 foods that are great for your skin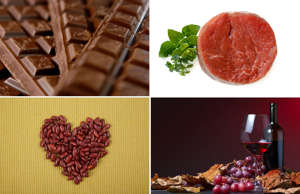 Disclaimer: Views expressed in this article are the author's own and MSN does not endorse them in any way. Neither can MSN independently verify any claims made in the article. You should consult your physician before starting any weight loss or health management programme to determine if it is right for your needs. 
Now get the stories that matter delivered to you! Save our number and send "Hi" to +919971254657 to join the MSN WhatsApp alerts service today.