The surprising vegetable that can keep you healthy this winter

Harper's Bazaar (UK)
30-11-2018
The winter is never a good time for diet or fitness plan, despite the very best intentions. In the face of abysmal weather and an abundance of hot treats, many give up on their wellness goals all-together.
However, not all is lost, and there are still ways that you can stay healthy during the winter, including eating more mushrooms. Yes, mushrooms, the tasty veg that really doesn't feel like a veg at all.
Speaking to Prima.co.uk, London-based personal trainer and founder of Right Path Fitness Keith McNiven divulged his five tips to staying on top of your game this winter, and love 'em or hate 'em, one way was eating more mushrooms.
'You may not be the happiest with this option, but if you can stomach mushrooms, you should take the time to eat them,' revealed Keith. 'Mushrooms are filled with a wide selection of nutrients and vitamins which make them a good choice for use in winter cooking.'
Related: The Top 20 Secrets From People Who Never Get Sick (The Active Times)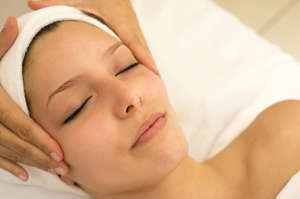 Long overlooked in favour of leafy greens and warming winter squashes, mushrooms are extremely versatile in cooking, and are also fat-free, low in sodium, low-calorie and cholesterol-free.
What they aren't free of are antioxidants, vitamins and minerals, and mushrooms are known to protect you against damage from ageing and boost your immune system – both highly desirable in the dry, bitterly cold, flu-filled conditions of winter.
They are also the best source of selenium in the produce aisle, an antioxidant which is linked to cognitive function, reducing thyroid problems and boosting fertility.
Filled with B vitamins, copper and potassium, mushrooms are perfect for the winter weather, working in warming stews, casseroles, pasta dishes and as a great, flavourful substitute for meat.
Varieties such as oyster and shiitake mushrooms are also packed with beta gluten, a form of soluble dietary fibre linked to improving cholesterol and boosting heart health.
Other ways to stay healthy this Christmas and fight off winter ailments include loading up on greens, which boost your immune system and make it less likely to catch bugs. Sadly, exercise is also key to maintaining our health this season, and working out at home, even for 20 minutes a day, is better than nothing at all.
Watch: 4 Super Foods For Super Health (NDTV 24x7)

Disclaimer: Views expressed in this article are the author's own and MSN does not endorse them in any way. Neither can MSN independently verify any claims made in the article. You should consult your physician before starting any weight loss or health management programme to determine if it is right for your needs.
CHECK OUT TOP STORIES OF THE DAY
Ranveer's funky outfit stands out | (Provided by Hindustan Times)
For his many wedding ceremonies in Italy's scenic Lake Como and at Bengaluru reception, Ranveer was by-the-book groom, both in his fashion sense and in photos. Read more...
----------------------------------
7 Ways To Instantly Transform You Looking From Boring To Wow | (Provided by Polka Cafe)
Here are some simple ways by which you can add that extra oomph factor to your look.
---------------------------------
'If I'd seen this body two years ago, I would've had a breakdown' | (Provided by Daily Mail)
A woman who battled an eating disorder for 12 years is proudly showing off her curves in a selfie.