All about your kidneys' health

Photos
17-02-2020
The kidneys in human body are a pair of bean-shaped organs on either side of your spine below your ribs and behind your belly. From removing wastes, controlling the production of red blood cells, to keeping the right levels of electrolytes, kidneys play a crucial role in our body. Your body becomes overloaded with toxins if kidneys are unable to do their regular job.
Five major causes of kidney damage (Provided by The Statesman)
There are many causes that are linked to an increased risk of kidney disease. The only way to know how well your kidneys are working is to get them tested. Read more 
Here are some common signs that your vital organ maybe damaged. We also delve into the causes of kidney malfunction.
Also watch: 6 signs you could have kidney stones (Provided by Health.com)
In pics: Are your kidneys functioning properly? (Provided by Espresso)
In pics: Warning signs kidneys send you (Provided by Best Life)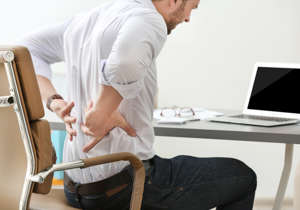 Common habits that may harm your kidneys (Provided by Her Zindagi)
Many of us make that wrong decision when we avoid going to the toilet while travelling, don't drink much water thinking 'AC mein baithe hain pyaas nahi lagti'... these are all very lame excuses ladies. Read more