4 types of girls and how to woo them

Polka Café
10-02-2017
We know a woman is one mystery that a man fails to solve! However, for all you guys out there, we are going to make this task a bit easier.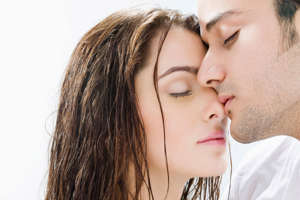 © Getty Images
There are various kinds of women (feminists, please do not stand up, we aren't belittling anyone here, we are just helping the menfolk by decoding women a tad more in detail) So, read on to know what's your kind of girl, how to woo her and keep her glued to you FOREVER! As for all you girls out there, don't forget to share this guide with your BFFs, it might help them to get the best out of their men!

P.S.- Happy Dating!
#1  Short girl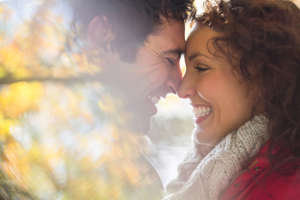 © Getty Images
Well, 'good things come in small packages' and you are going to feel the same in every moment you spend with her. However, there are certain dos and don'ts also. So, first and foremost the golden rule- do not give her nick names like, tiny, cutie, shorty, etc. No matter how cute you find her, do not just stick to this 'cute' word like a gum. Your girl would love to be your 'sexy goddess'. So, it is important you make her feel sexy not just cute through  your words (and actions too!) .
Added perks of dating a short girl:
It feels incredible to hug and kiss a short girl. (Recall your last kiss! Her hands just above your hips while her forehead sitting just below your chin- well, it doesn't get better than this!)

They always look young no matter what their age is.
One of things that women find really romantic is when their men carry them in their arms. So, if you are dating a short girl, you would always be at ease with this aspect.
Word of caution: Don't overdo that especially in public!
Short girls easily straddle that line between cute and sexy, and they offer the best of both worlds.
#2: Shy girl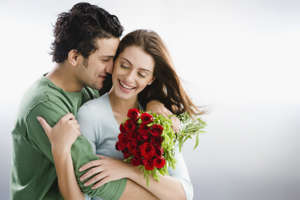 © Getty Images

The mystery gets deeper when you are dealing with a shy girl. Well, do not mistake them to be boring ever. A shy girl is like an ocean full of awesomeness waiting to be explored. If you have fallen for a girl who is shy, well here are certain things you should (Read- MUST) do to make her fall head over heels for you!
Start with complementing her. Yes everybody likes compliments but your 'royal coyness' loves them! Look directly into her eyes and with all sincerity say 'you are beautiful'. We bet you will end up captivating not just her heart but soul too.
Bonus tip: Be a good listener. This will encourage your sweetheart to open up. She might just need that little push to get going but trust us, it is all worth it!
#3 Romantic Bollywood buff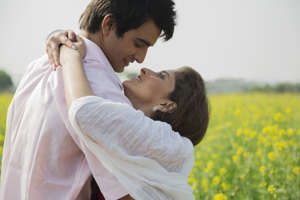 © Getty Images
Congrats! Your life is going to be a big 'masala' flick! Melodrama, emotions, romance and action- an amalgamation of all these, and there she is- your 'cinephile girl'!
If you are still on the 'wooing way', then one thing you must love is- movies! No ifs and buts in that! Brush up your knowledge about Bollywood films, and clean your ears to hear all the B-town news, she is going to share with you. 
Smart trick: Even, if you aren't too much into Bollywood, at least Dilwale Dulhaniya Le Jayenge, Dil To Pagal Hai and Kuch Kuch Hota Hai are a few films that you 'must' mug up! If you have some musical talent brewing inside you, this is the time to bring it on forefront! Mesmerise her with your vocal chords or guitar strokes. She will be all floored.
Small tip: She isn't going to watch a Hollywood movie, in case the date clashes with a Bollywood movie. So, be an 'ideal boyfriend' and do not waste your time in convincing her. Book those tickets, grab a bucket of popcorn, hold her hand and enjoy this beautiful Bollywood journey with her.
#4 A foodie!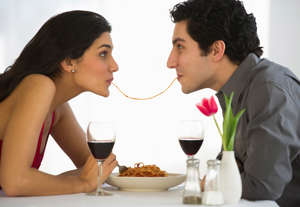 © Getty Images
Cook for her, and she'll love you forever. We aren't saying become a 'Vikas Bhalla', or 'Sanjeev Kapoor', overnight, but yes seeing their partner cook is a major turn on for foodies. It is important to be patient with a foodie. She might spend an hour online reading through menus to find the perfect meal at the perfect place! So, be prepared!

What not to say on a date
Never say to your girl "Oh, so you're a foodie?", even if you if you find her to be a picky eater. Even if you really want to bring this topic up, politely ask,, "Do you like to cook?" She shall happily divulge all the details.
Oh yes, one more thing, be prepared to gain some 'love handles', thanks to those awesome restaurant dates you will be going on with your better half.
Bonus perk: She isn't going to crib about spending time in the kitchen. So, you can relax, sit back and enjoy your cricket matches while eating those sumptuous meals cooked by your beloved.
In pictures: 12 simple ways to improve your relationship instantly