Massive price cut! Reliance Jio Lyf phones available for half price with free data; check benefits for you
The Financial Express
04-10-2017
In a good news for customers, Reliance has massively cut the price of its Lyf phones. As per details available on the official website of Jio, two Lyf smartphones, Lyf C451 and Lyf C459 are now available at an effective price of Rs 2,392 and Rs 2,692 respectively, after subtracting the value of the bundled Reliance Jio benefits. The Lyf C459 budget smartphone which was launched in July this year is priced at Rs 4,699 while the Lyf C451 that was launched the following month is priced at Rs 4,999.
However, Reliance has introduced a Jio Lyf mega offer after which the effective price of these phones will come down to Rs 2,392 and Rs 2,692 respectively. Under this new offer, Reliance Jio is giving an additional benefit of up to Rs 2,307. The buyers will get 5GB 4G data vouchers for 9 subsequent recharges worth Rs 201 each (totalling Rs 1,809).
Apart from this, they will also be given the Jio Prime membership (worth Rs 99) and the first recharge (worth Rs 399) valid for 84 days, bundled alongside. All three put together, and customers are getting freebies worth Rs 2,307. However, you can only avail this offer on or after 2nd of October, 2017 and before 31st March 2018. If you are a non-Jio Prime subscriber, you will be upgraded to a Jio Prime membership.
As far as the specs go, the Lyf C451 is powered by a quad-core Snapdragon 210 processor that's coupled with an Adreno 304 GPU and 1GB of RAM. It comes with a 4.5-inch FWVGA (480x854 pixels) IPS LCD display with 2D Asahi Glass protection and pixel density of 218ppi.
The Lyf C459, on the other hand, comes with identical specifications as the Lyf C451. However, it comes with a smaller 2000mAh battery.
More From The Financial Express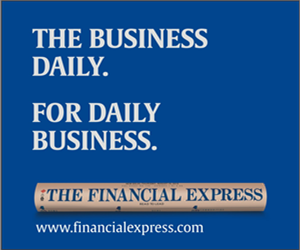 The Financial Express