Invesco puts off blockchain fund plan over regulatory flux

The Times of India
18-11-2021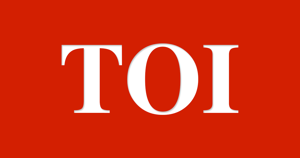 MUMBAI: Invesco Mutual Fund on Wednesday said that it has deferred the launch of its CoinShares Global Blockchain ETF fund of funds (FoF), which was scheduled to open for subscription on November
24. The fund house cited recent meetings between lawmakers and participants in the country's 'digital assets industry'.
Invesco had announced the scheme where the underlying fund invests in listed equities of companies in developed and emerging markets that participate in the blockchain ecosystem. According to Invesco, the government meetings are likely to culminate in a new legislative framework being formulated. "In light of the above, we believe it is important for investors to fully understand all aspects before making long-term investment decisions," a statement issued by the fund said. It added that new launch dates would be announced later.
Invesco Asset Management (India) manages over Rs 53,747 crore across mutual funds, portfolio management services and offshore advisory schemes. It is an arm of the Atlanta-headquartered Invesco Group. Sebi had this week cleared the CoinShares Global Blockchain ETF FoF — the first such investment vehicle from India. CoinShares Group promotes digital asset investing and was the first to launch a regulated bitcoin investment fund in 2014.