BJP Dalit MP Savitri Bai Phule resigns, says 'party creating divisions in society'

The Indian Express
06-12-2018
© Provided by Indian Express After Yogi's remark, BJP MP says Hanuman was a slave of 'manuwadi' people

Savitri Bai Phule, BJP MP from Uttar Pradesh's Bahraich, resigned from the party Thursday, saying 'BJP is trying to create divisions in society', news agency ANI reported.

Savitri Bai Phule had on Tuesday claimed that Lord Hanuman was "a Dalit and a slave of 'manuwadi' people", joining a row which erupted over UP Chief Minister Yogi Adityanath's statement that the deity was a Dalit. She alleged that Dalits and backwards were being called 'bandar' (monkey) and 'rakshas' (demon).
In pics: Indian politicians: Then and now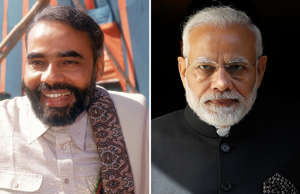 Phule had earlier raised questions on BJP leaders dining at the houses of Dalits and had termed the founder of Pakistan Muhammad Ali Jinnah, "a mahapurush" (great personality), causing embarrassment to her party.
Now get the stories that matter delivered to you! Save our number and send "Hi" to +919971254657 to join the MSN WhatsApp alerts service today.
Also watch: 'BJP did not respect Rajasthan majority'
(Video provided by NDTV)
More from The Indian Express

The Indian Express