Gorakhpur bypoll: To counter BJP, Mayawati's BSP extends support to Samajwadi Party candidate

Hindustan Times
04-03-2018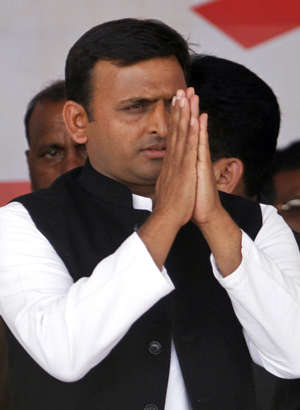 The Bahujan Samaj Party (BSP) on Sunday announced to support its once bitter rival Samajwadi Party for the ensuing Gorakhpur Lok Sabha bypoll.
The announcement to back the SP's candidate was made at the district level convention of the BSP in Gorakhpur, triggering speculations about the two parties stitching an alliance ahead of the 2019 Lok Sabha polls.
The Nirbal Indian Shoshit Hamara Aam Dal (NISHAD) has already extended its support to the SP for the poll, perceived as a prestige fight for Yogi Adityanath, who vacated the seat after he became the chief minister.
"BSP supremo Mayawati has decided to support SP candidate Praveen Nishad who belongs to the most backward class," said party coordinator Ghanshyam Kharwar at the meeting. Nishad was also present at the meeting.
Also read on MSN: Why this result is a boost for Yogi
As Nishad expressed gratitude to BSP supremo Mayawati for supporting him, the crowd shouted old BSP-SP slogans: 'Mil gaye Mulayam-Kashi Ram, hawa me udd gaye Jai Shree Ram' and 'Pichdon-Daliton ke samman mein Mayawati maidan mein'.
The bypoll will be held on March 11.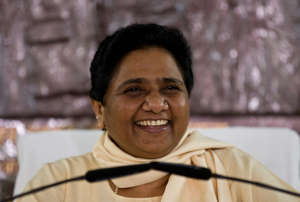 The BSP is likely to announce a similar support for the Phulpur (Allahabad) LS bypoll on the same date. The seat left vacant after deputy chief minister Keshaw Prasad Maruya resigned to become member of the UP legislative Council.
At the BSP coordinators meeting, the district president of SP Prahlad Yadav said: "BSP-SP partnership will root out BJP in 2019."
The statement was taken as a hint that the two parties will come together for the 2019 Lok Sabha polls to trounce the BJP.
Watch video: 'In Tripura, BJP took advantage of anti-incumbency'
(Video provided by NDTV)
"Now, with the BSP supporting us, the contest has become close here," said Yadav about the Gorakhpur by-elections.
Yadav also accused Gorakhnath Mutt of indulging in "succession politics" in the Lok Sabha constituency and claimed the SP-BSP combine "will end this politics."
Adityanath, a mahant of the mutt, represented the seat for 22 years.
More From Hindustan Times

Hindustan Times