Honeypreet confesses to inciting Panchkula violence, prepared guide maps for followers

India Today
11-10-2017
(Provided by The Times of India)
The Haryana police SIT team probing the August 25 Panchkula violence has got important leads from Honeypreet Insan during her 6 day interrogation, police officials told Panchkula Court on Tuesday.
Investigations have confirmed that a blueprint of August 25 Panchkula violence was prepared in a meeting held in Sirsa on August 17.
The alleged mastermind of the mayhem Honeypreet, told SIT that she prepared the guide maps of Panchkula, where the violence was perpetrated.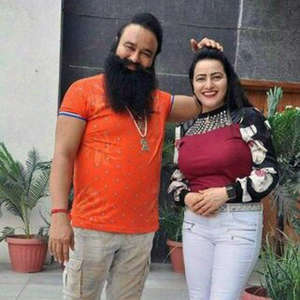 Dera functionaries were given the responsibility to organise and fund the violence. Police have told the court that guide maps and deployment chart are saved in a laptop, and they want to recover this laptop to get the maps and other incriminating documents.
COMPLETE COVERAGE: Ram Rahim rape case
HONEYPREET'S MOBILE AND LAPTOP HOLD THE LEAD
According to the sources, Honeypreet's laptop besides the deployment plan and guide maps can also contain details of financial transactions as she was handling Dera's finances. Police also say that Honeypreet is also aware about the unaccounted cash which was allegedly taken to a secret location after Gurmeet Ram Rahim was jailed.
VIDEO: Honeypreet's police custody extended by 3 days
(Provided by The Times of India)
Honeypreet had also misled Haryana police about her mobile phone which was lost somewhere. Honeypreet's accomplice Sukhdeep Kaur, who is the wife of Gurmeet Ram Rahim's driver Iqbal Singh, told police that the mobile was either hidden in a Tarn Taran, village in Punjab, or was in Bijnor Uttar Pradesh.
LEADS ABOUT DERA'S THREE MOST WANTED
The SIT investigating the violence incidents has so far failed to arrest the fugitive Dera functionaries including Dr Aditya Insan, Pawan Insan and Gobi Ram as Honeypreet Insan not only concealed information about their whereabouts but also did not answer the questions being put up.
The police while getting extended Honeypreet's police remand has also informed the court that Honeypreet has now given some leads about the places where Aditya Insan, Pawan Insaan and Gobi Ram could be hiding. Police now on the basis of the lead provided by Honeypreet Insan want to arrest Dera functionaries.
Meanwhile, the police has also slapped sedition case against Rakesh Kumar Arora, Private Secretary of Honeypreet Insan and her accomplice Sukhdeep Kaur.
Those who have already been made an accused include Surender Dhiman Insaan, Chamkaur Singh Govindram, Pradeep Goyal, and Khraitee Lal. They have been booked under IPC sections 121, 121A , 216,145,150,151,152,153 and 130B.
More From India Today

India Today