Axis Bank Q4 net profit at Rs 1,505 crore on lower provisions; key figures in nutshell
The Financial Express
25-04-2019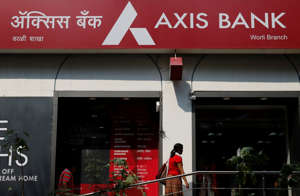 Axis Bank on Thursday posted a consolidated net profit of Rs 1,505.1 crore for the fourth quarter on lower provisions as against a net loss of Rs 2,188.74 crore in the corresponding quarter last year. CNBC-TV18 poll had predicted the profit to at Rs 1,527 crore for the private sector bank. The net interest income (NII) was recorded at 5,705.6 crore in the quarter ending March of FY19.
The private sector lender said in a regulatory filing that it made provisions against the pool of security receipts and its holding of non-banking assets during the quarter. Multiple changes were made to increase conservatism in provisioning during the given quarter, it added. Additional provisioning of Rs 13,000 crore was made over normal NPA provisioning in the quarter, it also informed the exchanges.
Axis Bank's provision coverage ratio as on March 31 stood at 77 per cent and the  provisions at Rs 2,711.4 crore as against Rs 7179.5 crore in the corresponding period last year. The advances stood at Rs 4.95 lakh crore, up 13 per cent on-year and gross slippages are at Rs 3,012 crore. 

The gross non performing assets (NPAs) stood at Rs 29,789 crore and net NPA at Rs 11,276 crore. The recoveries and upgrades from NPAs in the quarter were Rs 2,376 crore while write-offs were Rs 1,701 crore. 

The private sector lender also announced a dividend of Rs 1 per equity share of the face value of Rs 2 per equity share for the year ended March 31, 2019.
Axis Bank shares ended the day at Rs 741.30, down 11.55 points, or 1.53 per cent on NSE today.
Also watch: The Jet Airways saga: Possible outcomes
(Video provided by The Economic Times)
In pics: The tiny but super-rich Middle Eastern state buying up the world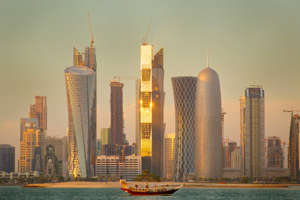 (Slideshow provided by Love Money)