Bigg Boss 14 Weekend Ka Vaar Highlights: Rubina Wins Immunity Stone; Nikki Is Inconsolable After Jaan's Eviction

Desimartini
23-11-2020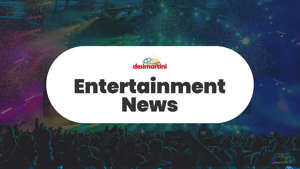 Television's queen Ekta Kapoor had entered the Bigg Boss 14 house to give the housemates a special challenge day before. Well, in last night's episode she joined host and superstar Salman Khan on stage and gave the contestants two more challenges and the chance to win an immunity stone aka the Bigg Boss version of Naagmani. In the second challenge, housemates had to decide who will reach the finale and who will be eliminated much before. While Kavita and Jaan were voted for eviction in week 7, Pavitra and Nikki got the most votes for elimination in week 11. Abhinav and Rahul ended up behind the banner of week 13 whereas Eijaz, Jasmin, Aly and Rubina reached the final week.
The final challenge is to check how passionate the contestants are. Ekta asks them to play different characters and reenact some of the most iconic situations in the BB 14 house. The task begins with Aly and Rahul reenacting Kavita and Eijaz's kitchen fight. Up next are Kavita and Rubina, who reenact the nomination task during which Eijaz sacrificed his photographs to save Pavitra. They were the best! Then Nikki acted like Jasmin did after her fight with Rahul and Eijaz and Pavitra became Abhinav and Rubina. Jasmin later acted like Abhinav and finally Abhinav became Nikki while Jaan played himself, as Ekta felt that he portrays a different character in the house everyday.
Before deciding a winner, Ekta shortlisted Rubina and Nikki. She had personal face to face chats with each of them and gave them some useful tips to survive in the house. First Ekta spoke to Rubina and told her that most of her decisions are generally taken in such a way that she doesn't contradict Abhinav. Rubina admits that things get tricky and she sometimes gets confused between doing what her instinct says and listening to her husband. She promises to take her decisions herself starting now. Next up is Nikki. Ekta says she's playing the best game and understands the show. However, she has mellowed down. Nikki explains that in the first week she only cared about herself but now she has made friends in the house and she does not want to disrespect them. She went on to add that last week she found out that nobody is her friend and she has a good equation only with Kavita. So now she will tell them they are her friends but will ditch them as that is exactly what they did to her.
Rubina finally wins the immunity stone, which she can use to save herself from nominations once. Before Ekta took leave, Salman invited Sumeet Vyas and Divyendu, lead actors of ALTBalaji shows Dark 7 White and Bicchoo Ka Khel. They cracked a few jokes on Salman and Ekta but none of them were pleased. In the end, Sumeet and Divyendu had to do the Naagin dance. Singer Darshan Raval and actress Heli Daruwala also entered the house to meet the contestants and promote their song. They also gave the housemates a special task where they had to state how they are better than the other. While Nikki said she isn't fake like Aly, the latter stated he is better because he doesn't flip. Pavitra felt that she's better than Jasmin because she does what she wants and isn't fake. Jasmin claimed that she's real while Pavitra is fake.
At the end of the show, Kavita got a chance to put a red cross on the faces of all the contestants and state why they are not worthy of being her competitors. During most of the task, Jasmin mimicked her. Later Salman announced that Rubina will be leaving the house tonight. However, he later told the audience that he was lying to make Abhinav understand something. He went back into the house through video call and told Jaan that he has been evicted from the show. Before Jaan leaves, he sings Channa Mereya and Salman also tells him to come and meet him sometime. Nikki is inconsolable and regrets treating Jaan the way she did all through the season. Tonight contestants will have to face nominations once again!