Ganga searches for Kanpur prof who killed kin on mutant fears

The Times of India
04-12-2021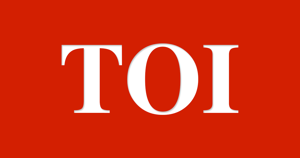 KANPUR: UP police have found some leads about the professor of Forensic Science who is at large after allegedly murdering his wife, son and daughter in Kalyanpur on Friday. The last location of the mobile of accused doctor Sushil Kumar was found on the banks of Atal Ghat, Ganga river, police said on Saturday.
"Keeping in view the possibility of his jumping into the Ganga, searches are being conducted with the help of Jal Police," said DCP West BBGTS Murti on Saturday, adding, "A case of murder has been registered on the complaint of the doctor's brother."
Allegedly depressed over the spread of Omicron and Covid-19, 61-year-old Sushil Kumar, a forensic science professor working at a Kanpur medical college, allegedly killed his wife and children to "liberate them and remove all their troubles in a moment".
Sushil had told his brother Dr Sunil Kumar a few days ago that he was suffering from depression and wanted to kill his wife. In the investigation, one reason for the murders is also believed to be his suspicion about his wife.
More from The Times of India

The Times of India