Has Modi's demonetisation failed to check cash? Here's what RBI data shows
The Financial Express
11-06-2018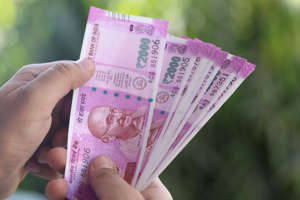 Nearly 19 months after the government banned Rs 500 and Rs 1000 notes which made over half of the cash in the economy redundant, currency with the public has more than doubled from a low of nearly Rs 7.8 lakh crore it had hit post-demonetisation decision in late 2016. The currency with the public now stands at a record high level of more than Rs 18.5 lakh crore, RBI data shows. The currency in circulation has also more than doubled to over Rs 19.3 lakh crore. The figure stood at a low of about Rs 8.9 lakh crore post- demonetisation.
The demonetisation of the two high-value currencies of Rs 1,000 and Rs 500 was announced by Prime Minister Narendra Modi on the night of November 8, 2016.
Currency with the public is calculated after deducting cash with banks from total amount of currency in circulation. Considering the high level of cash with the people as shown by the RBI data, cash crunch reported in the different parts of the country a few months back comes as a big surprise.
Also watch: How to make the most of RBI's policy rate hike
(Video provided by Business Today)
The figures for both 'currency with the public' and 'currency in circulation' have also surpassed the levels seen before the demonetisation decision on November 8, 2016.
ये भी पढ़ें : बैंक में खुलवा रहे हैं लॉकर तो जान लें RBI के नियम
Pre-demonetisation period

In its last report on circulation of money in the economy, RBI data showed how demand for cash among people has crossed the pre-demonetisation levels. This came at a time when digital transactions and bank deposits have surged of late. The Currency with the Public (CwP) was recorded at 7 percent higher at Rs 18.25 trillion at April end compared with Rs 17 trillion at the start of November 2016, Reserve Bank of India (RBI) data showed. The total deposits with the commercial banks increased by 24 percent from Rs 21.8 trillion in November 2016 to Rs 27.2 trillion at the end of April 2018, as of May 2018.