Pressure-cooker bomb defused in Srinagar, IED found near IB in Punjab: Police

The Times of India
14-01-2022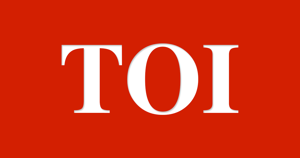 SRINAGAR/CHANDIGARH: A pressure cooker bomb was found and defused in Srinagar on Friday, while a five-kg IED and Rs 1 lakh in Indian currency were recovered near the international border in Punjab where assembly elections are to be held in February.
The IED in Srinagar was detected in Khawjabazar area of Nowhatta area.
In Punjab, IGP (border range, Amritsar) Mohnish Chawla said STF assistant inspector-general Rachpal Singh had received specific input about Pakistani smugglers sneaking drugs, explosives and an arms consignment into the Attari area. Acting on that input, the STF launched an operation on Friday morning on the Attari-Bachhiwind road and found a suspicious packet in a wheat field near Dera Baba Gulab Shah, about 2.5 km from the international border.
"The sealed packet raised suspicions that it might contain explosives. So we called in the bomb disposal squad from Jalandhar, who confirmed that the packet contained an approximately 5-kg IED and Rs 1 lakh in Indian currency," IGP Chawla said. The IED was made up of 2.7 kg of explosive, 1.36 kg of iron balls, three iron containers weighing 670 grams, three electric detonators, a digital timer, two sponge caps and a polythene cover bag. Claiming that the consignment was smuggled from Pakistan, he said it was not clear whether the IED had been dropped by a drone or physically placed in the field.
The J&K police, meanwhile, arrested Mohammed Ahsan Untoo of Divar Lolab Kupwara, currently living in Srinagar, who they claimed was a proactive secessionist and active participant and speaker on a Twitter space titled "Radio Resistance Kashmir" led by two known secessionists, Muzamil Ayub Thakur and Dr Asif Dar.
By spreading false propaganda and disinformation and making hate speeches on these social media spaces, Ahsan Untoo is not only threatening to disturb the prevailing peaceful atmosphere of the UT of J&K but spreading disaffection, ill-will and disharmony against the Union of India, the police said, adding that he was also actively spreading the terrorist's secessionist agenda and thus inciting youth to resort to violence. The police have registered a case against Untoo under relevant sections of the law and he has been remanded in police custody.
More from The Times of India

The Times of India