Record Rs 1,000 crore in cash, booze, gifts seized in 2021 poll season

The Times of India
17-04-2021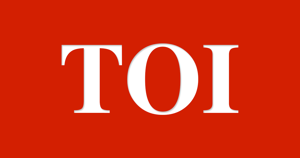 NEW DELHI: Total seizure of unaccounted cash, liquor, drugs, freebies etc in the current polls in five states/UT have crossed Rs 1,000 crore, surpassing the figure recorded in all past assembly electoral processes. The cumulative seizures in the last round of these state polls in 2016 was Rs 226 crore.
While the rise in overall seizures across the five states/ UT comes to nearly 343% since 2016, West Bengal alone has seen the seizures rise almost 581% from Rs 44 crore to Rs 300 crore as on April 15. Four phases of polling are still remaining in West Bengal, with the next phase scheduled for Saturday.
Among the four states of West Bengal, Assam, Tamil Nadu and Kerala and the UT of Puducherry, total seizures in West Bengal still remain less than the Rs 446 crore recorded in Tamil Nadu, where the single-phase poll was completed on April 6. Assam reported seizures worth Rs 122 crore, Kerala Rs 85 crore and Puducherry Rs 37 crore.
Seizures of cash in all five states/UT as well as bypolls on April 15 totalled Rs 345 crore, liquor Rs 85 crore, drugs Rs 162 crore, freebies Rs 139 crore and precious metals Rs 271 crore.
West Bengal so far has reported seizures of Rs 51crore in cash, liquor worth Rs 30 crore, drugs worth Rs 119 crore, freebies worth Rs 88 crore and precious metals worth Rs 12 crore.
Cash seizure was the highest in Tamil Nadu (Rs 237 crore), liquor highest in Assam (Rs 42 crore), drugs highest in West Bengal (Rs 119 crore), freebies highest in West Bengal (Rs 88 crore) and precious metals highest in Tamil Nadu (Rs 176 crore).
The EC had deployed five special expenditure observers and 321 expenditure observers for these polls . Also, 259 assembly constituencies were marked as expenditure-sensitive for more focussed vigil.
"The stupendous rise in seizure figures is because of better preparedness and multi-pronged strategy of the commission," the EC said.