Won't force LS adjournments, opposition leaders assure Speaker

The Times of India
30-11-2021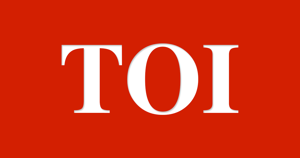 NEW DELHI: Raising the possibility that Lok Sabha could function from Wednesday, most opposition floor leaders assured Speaker Om Birla that they are ready to participate in proceedings and not resort to protests that force adjournments.
On another day of disruptions, Birla convened a meeting of the opposition floor leaders, which was attended by most though Lok Sabha sources said the Telengana Rashtra Samiti (TRS) is still adamant and has decided to continue with protests. On the invitation of Birla to his chamber, 10 parties attended represented by their floor leaders including the Congress, DMK, TMC, NCP, YSRCP, TRS, BJD, TDP, RSP and BSP.
The sources said the MPs of opposition parties agreed to a smooth functioning of the Lok Sabha's proceedings from 3 pm onwards even on Tuesday.