13 countries that have banned single-use plastics

Photos
18-06-2019
Single-use plastic waste is a global menace, with items such as straws, water bottles and bags accounting for over 40 percent of pollution. It is reported that around eight million tons of plastic trash is thrown into the ocean every year, severely effecting the marine life. Here are some countries that have taken serious steps to curb plastic usage.

United Kingdom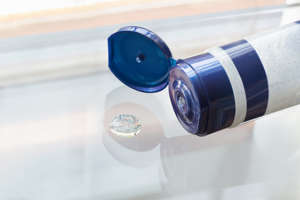 © vwPix/Getty Images In 2018, the country banned the sale of products containing microbeads, like shower gels and face scrubs, as an attempt to prevent these tiny pieces of plastic from entering the ocean. The ban came into effect across England and Scotland. Further ban on the usage of plastic straws, drink stirrers and cotton buds will be implemented in England in April 2020. In a press release dated May 22, 2019, Michael Gove, British environment minister, was quoted as saying: "…today I am taking action to turn the tide on plastic pollution, and ensure we leave our environment in a better state for future generations."
Taiwan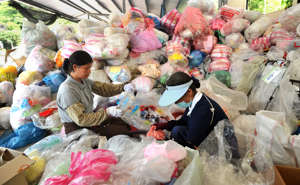 In 2018, the country announced that it aims to phase out all single-use plastics by 2030. The first step of the regulation includes banning straws at restaurants in 2019, followed by an overall ban at dining outlets by 2020. Any retail stores giving out free plastic bags, disposable food containers and utensils to the costumers will be charged, leading to an absolute end to any and all single-use plastic usage in the next 10 years.
New Zealand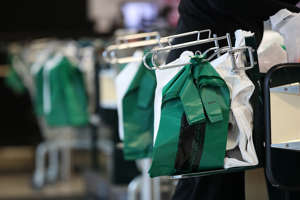 © Fiona Goodall/Getty Images New Zealand Prime Minister Jacinda Ardern announced a ban on single-use plastic bags in August 2018. Retailers providing lightweight plastic bags face a fine up to 100,00 NZ dollars. The country reportedly has one of the highest rates of urban waste production per capita in the developed world, with nearly 750 million plastic shopping bags used each year.
Kenya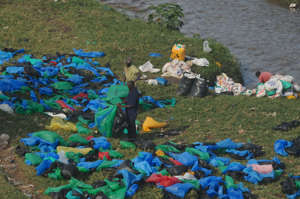 © Wendy Stone/Corbis/Getty Images The country implemented one of the world's toughest plastic bag ban in August 2017, where anyone found producing, selling or using the bag may face up to four years in jail or a fine of $40,000. However, the government took three attempts over 10 years to pass the ban.
Zimbabwe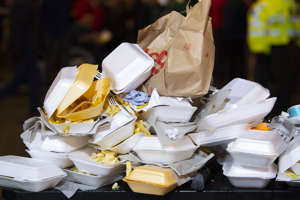 © Matthew Horwood/Getty Images In July 2017, the government ordered the food industry to stop the usage of containers made of expanded polystyrene, a Styrofoam-like material that takes around million years to decompose. Anyone found flouting the ban faces a fine between $30 and $5,000. 
Canada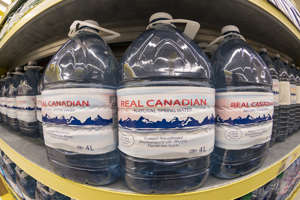 © Roberto Machado Noa/LightRocket via Getty Images On June 10, 2019, Prime Minister Justin Trudeau announced his government will take necessary measures to reduce plastic pollution based on a science-based review. Items such as water bottles, plastic bags and straws are likely to be banned as early as 2021. "Canada will ban harmful single-use plastics from coast to coast...This is a big step but we know can do this for 2021," said Trudeau. Manufacturing and importing of toiletries containing plastic microbeads has been banned as of July 1, 2018, and a full ban on microbead products, including natural health products or non-prescription drugs, will come into effect on July 1, 2019.
France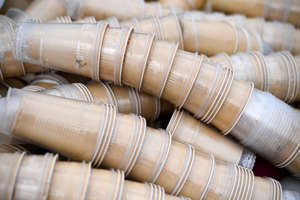 © Fred Tanneau/AFP/Getty Images In September 2016, France became the first country to ban plastic cups, plates and utensils. The new law, which is a part of Energy Transition for Green Growth Act, goes into effect in 2020, and stresses on the production of compostable products. The government had banned plastic bags in July of that year.

Morocco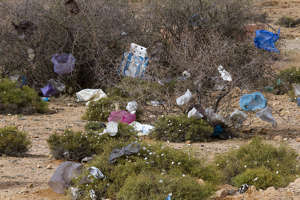 © Braunger/ullstein bild/Getty Images A nationwide ban on the production and usage of plastic bags was announced in 2016. According to the Moroccan Industry Ministry, the country used nearly three billion plastic bags each year, making it the second-largest plastic bag consumer in the world after the U.S. As plastic bags were still in use across the country after the ban, the government approved a new draft law to tighten ban on plastic bags with tougher penalties in January 2019.
Rwanda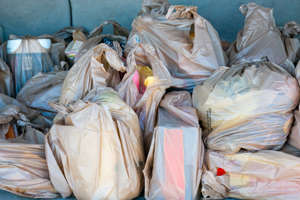 © Lengar79/Getty Images It was one of the first nations to ban the production, import, sale and use of plastic bags, in 2008. Those who violate the law face jail sentences or fines of about $61, according to reports. The move is a part of the country's Vision 2020 plan that aims to transform the country into a sustainable middle-income nation. 
Antigua and Barbuda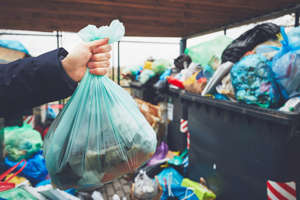 © Jaromir Chalabala/EyeEm/Getty Images The island nation banned single-use plastic bags in 2016 and aims to eliminate polystyrene products over the coming years. In February 2019, the environment ministry reiterated the ban on import of plastic bags and Stryofoam products like straws, cups and plates, and indicated stricter penalties and fines will be enforced. 
United States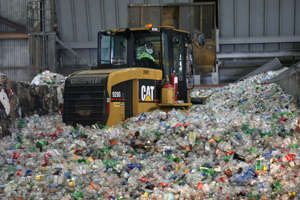 © Justin Sullivan/Getty Images There's no nationwide ban in the country but the states of New York, California and Hawaii have completely banned single-use plastic bags. 

All five Hawaiian islands individually implemented the ban on plastic bags at different times, the last of which came into effect in 2015. The bans, which range in definition and severity of punishment, will fully phase in by 2020, but still allow the usage of 100 percent recyclable plastic bags.
The plastic bag ban in California came into effect in November 2016 and the law also mandated a ten percent charge for paper bags. In 2018, the state also announced a ban on plastic straws in sit-down restaurants which was implemented a year later. A restaurant violating the law faces a fine of $25 a day. 
The same year, Seattle and Washington, D.C. also banned plastic straws.
New York officially banned plastic bags in April 2019, charging a five percent fee per single-use paper bags. The amount collected from the fee will go to the Environmental Protection Fund and be used for distribution of reusable bags.
Bangladesh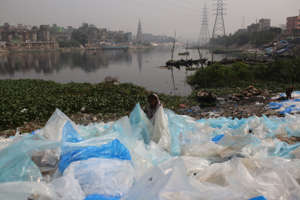 © Rehman Asad/Barcroft Media/Getty Images The first country in the world to ban thinner plastic bags in 2002, Bangladesh blamed the flimsy bags for choking the drains during the devastating floods in the late 1990s. 
South Korea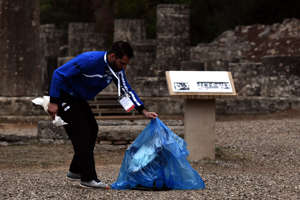 © Aris Messinis/AFP/Getty Images The Ministry of Environment banned usage of plastic bags in major supermarkets in 2018. A fine of about $2,700 will be levied on those violating the ban. The government said the decision would also lead to the efforts to curb the use of other disposable plastic items like straws.