Science Stories of the week: Dec. 9, 2016

Photos
10-12-2016
Plunging giraffe population leads to 'silent extinction'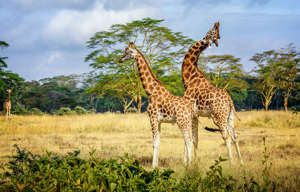 According to data from the International Union for the Conservation of Nature (IUCN), the giraffe population has fallen from 155,000 in 1985 to 97,000 in 2015. The worrisome drop in numbers have led the mammals to be classified as "vulnerable to extinction".
Dr Julian Fennessy, who co-chairs the IUCN giraffe specialist group, believes the species is going through a "silent extinction." He said, "While there have been great concern about elephants and rhinos, giraffes have gone under the radar but, unfortunately, their numbers have been plummeting, and this is something that we were a little shocked about, that they have declined by so much in so little time."
The rapid growth of the human population and civil unrest in Africa has led to a fragmentation of the species' population in the region. Experts believe with the latest IUCN listing, giraffes will now get the much-needed attention from governments and agencies in an effort to increase their numbers.
Up next: Hyperloop set to come to India…
Hyperloop to run pilot tests in India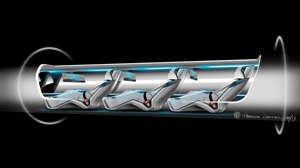 Hyperloop, the revolutionary passenger transportation mode which shuttles pod-like vehicles through near-vaccum tubes at airline speeds, is set to run pilot tests in India.
Running at a speed of up to 745.6 mph (1,200 kmph), Hyperloop pods (illustrated above) will be able to cover 92 miles (149 km) in a 25 minutes.
Bibop Gresta, chairman and CEO of Los Angeles-based Hyperloop Transportation Technologies, met with India's Minister of Road Transport and Highways Nitin Gadkari making a formal proposal to set up the pilot project. He said, "We're not asking for money right now, we're asking for land. If they want to put money, we can do a public-private partnership. But if they don't want that, we have private investors. In the second case, we need to have land that is meaningful and not something in the middle of nowhere."
According to Gresta, a feasibility test needs to be run before the project gets underway which will take around eight months. When all permits are secured he believes it will take an additional 28 months to roll out the service.
Up next: Older Americans tend to be happier…
Americans get happier as they get older, reveals survey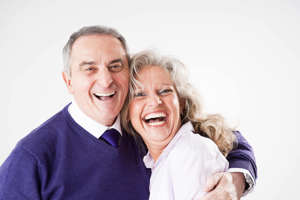 According to a survey by Gallup-Healthways, Americans of senior age (65 and older) scored higher on well-being than younger people.
The study calculated the scores based on the participants' response to questions on the various aspects of well-being. It covered such topics as their financial lives, social relationships, physical health, community involvement and sense of purpose.
The survey revealed 40 per cent of Americans aged 18 to 54 said they were worried about money, whereas only 25 per cent of the participants aged 65 and older said financial matters worry them.
In another case, 45 per cent of the participants aged 18 to 55 reported feeling stress, whereas only 20 per cent of those aged 65 and older confirmed having similar feelings.
Adults aged 55 to 64 reported higher rates of obesity and depression than their younger counterparts, whereas those aged 65 and above reported lower rates of the such conditions.
While Hawaii led all other states in terms of highest well-being among older adults, with an average score of 67, West Virginia fared the worst with a score of 59.9.
The research body interviewed more than 177,000 adult Americans in all 50 states, including more than 93,000 aged 55 and above.
Up next: Scientists unveil "athletic" robot…
Scientists develop robot with incredible jumping abilities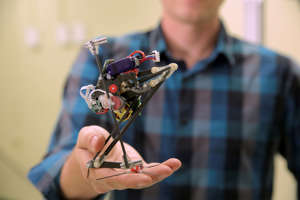 Scientists at the University of California, Berkeley, U.S., unveiled Salto the robot, which packs the power to perform multiple vertical jumps in a row.
Scientist Duncan Haldane and his colleagues were inspired by African nocturnal primates, the bush babies or galagos, when they were conceptualizing Salto. The galagos have an incredible ability to store energy in their tendons, enabling them to jump to great heights. Haldane and his team tried to replicate the same principle in their design.
Weighing 0.22 pounds (100g), the 10 inch-tall robot is driven by a motor supplying energy to a spring which loads via a leg mechanism. When it's in the air, Salto is able to store enough energy in the spring to jump again without needing to wind up again.
Funded by the U.S. Army Research Laboratory among other sponsors, Haldane believes Salto can be used for search and rescue in disaster zones.
Up next: Keep poultry inside to avoid bird flu…
Keep your birds inside to avoid avian flu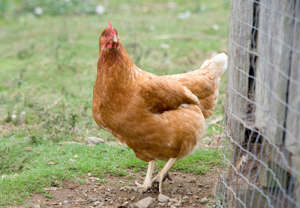 Owing to a rising strain of highly-infectious avian flu, poultry keepers in Europe have been advised to keep their birds inside for 30 days or find a foolproof way to separate them from wild birds.
The Department for Environment, Food and Rural Affairs (Defra) announced the directive which applies to farmers and anyone in England, Scotland and Wales who keeps any number of birds.
The H5N8 bird flu strain has been seen in wild birds and poultry in 14 countries, including Germany and France. The Chief Veterinary Officer Professor Nigel Gibbens assures there is low risk to humans from the flu and no cases have been reported within the UK.
Defra has increased surveillance and are also urging keepers to ensure that the poultry feed and water is not accessible to wild birds.
Up next: Preserved Dinosaur specimen discovered
Dinosaur tail found preserved in amber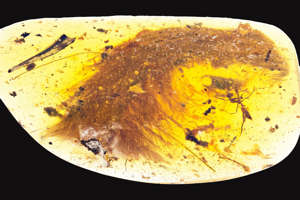 © HANDOUT/REUTERS/Reuters A chunk of amber - fossilized resin - spotted by a Chinese scientist in a market in Myitkyina, Myanmar, last year shows the tip of a preserved dinosaur tail section in this image released by the Royal Saskatchewan Museum in Canada on December 8, 2016. Co

In a first of its kind, scientists have found a rare 99-million-year-old fossil piece of a dinosaur tail preserved in amber in northern Myanmar. According to studies, the apricot-sized tail belongs to a juvenile coelurosaur. Dr Ryan McKellar, curator of Invertebrate palaeontology at the Royal Saskatchewan Museum in Canada, said, "The new material preserves a tail consisting of eight vertebrae from a juvenile. These are surrounded by feathers that are preserved in 3D and with microscopic detail."
He also added, "We can be sure of the source because the vertebrae are not fused into a rod or pygostyle as in modern birds and their closest relatives. Instead, the tail is long and flexible, with keels of feathers running down each side. The feathers are definitely those of a dinosaur and not a prehistoric bird."
Up next: A medical procedure affecting human evolution
Cesarean births are affecting human evolution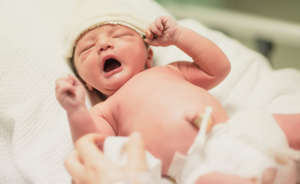 According to a recent study at the the University of Vienna, Austria, more mothers need cesarean operations than ever before. The number of cesarean sections has increased from 30 in 1,000 births in the 1960s to 36 in 1,000 births today. 
Cesarean births are required when the mother's birth canal is too narrow for the unborn child to pass through. Historically, such cases would have been fatal for both mother and child generations.
Dr Philipp Mitteroecker, of the department of theoretical biology at the University of Vienna, said, "Women with a very narrow pelvis would not have survived birth 100 years ago. They do now and pass on their genes encoding for a narrow pelvis to their daughters." He added, "Our intent is not to criticize medical intervention. But it's had an evolutionary effect."