RSS co-ordinators to act as bridge between candidates, masses in polls

The Times of India
06-12-2021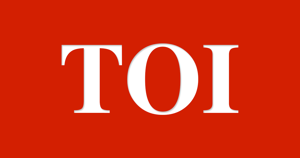 LUCKNOW: Keeping in view the significance of the UP Assembly elections and its possible impact on BJP's prospects in the 2024 Lok Sabha elections, the Rashtriya Swayamsewak Sangh (RSS) has chalked out a detailed plan to extend a helping hand to the saffron party.
The RSS has decided to supervise the BJP's progress till the booth level to nullify resentments, if any, among the cadre ahead of polls. Asked if RSS has workers at booth level, a senior pracharak told TOI that wherever BJP did not have workers at the booths, RSS members stood the ground. "There is no dearth of volunteers for such a mission," he said.
"As per the strategy, the RSS has deployed at least two 'swayamsewaks' at the booth level who will be known as 'paalaks'," a senior RSS office-bearer said.
About the deployment of footsoldiers till the booth level, the office-bearer said they would be deployed to ensure coordination among the members of all the off-shoots of the RSS, BJP leaders and candidates.
He said the booth-level paalaks would be supervised by those at mandal (division) level.
"They will be looked after by paalaks at Vidhan Sabha, district and Lok Sabha levels," he said.
At the state level, kshetriya karyawaah and sah-karyawaahwould keep a close watch on works at the ground level while overall supervision would be in the hands of kshetriya pracharak (east), Anil Kumar, and kshetriya pracharak (west) Mahendra Kumar, he added.
The job of these paalaks will be to stay in touch with the members of the RSS and its offshoots and provide details to BJP candidates asking them to connect with these workers.
"The deployment of paalaks began about a month ago and their work would continue till assembly elections," the RSS office-bearer said.
"These paalaks have also been entrusted with the responsibility of pacifying those workers who are unhappy and to motivate them to begin work to ensure BJP's success in the coming Assembly elections," he added.
A senior RSS functionary told TOI that paalaks would play a crucial role in the success of the BJP as coordination between candidates and RSS affiliate organizations would help the candidate reach out to the masses.
"They will also come in handy for the BJP candidate during door-to-door contact programmes," he said.